These tables give an overview of recommended minimum and maximum secondary glazed unit sizes for our Classic and Forte ranges. For detailed information, including glazing for larger than recommended sizes, refer to our minimum and maximum size guide download.
See the specific product page, in the products dropdown menu, or email details of your query. You'll find the glass weight calculation formula here.
If your window is larger than the recommended sizes in the Classic table, consider combining units or the Forte range, created for larger windows.
Minimum and maximum suggested unit sizes >>
If you need any more assistance, email us with sizes of the required unit.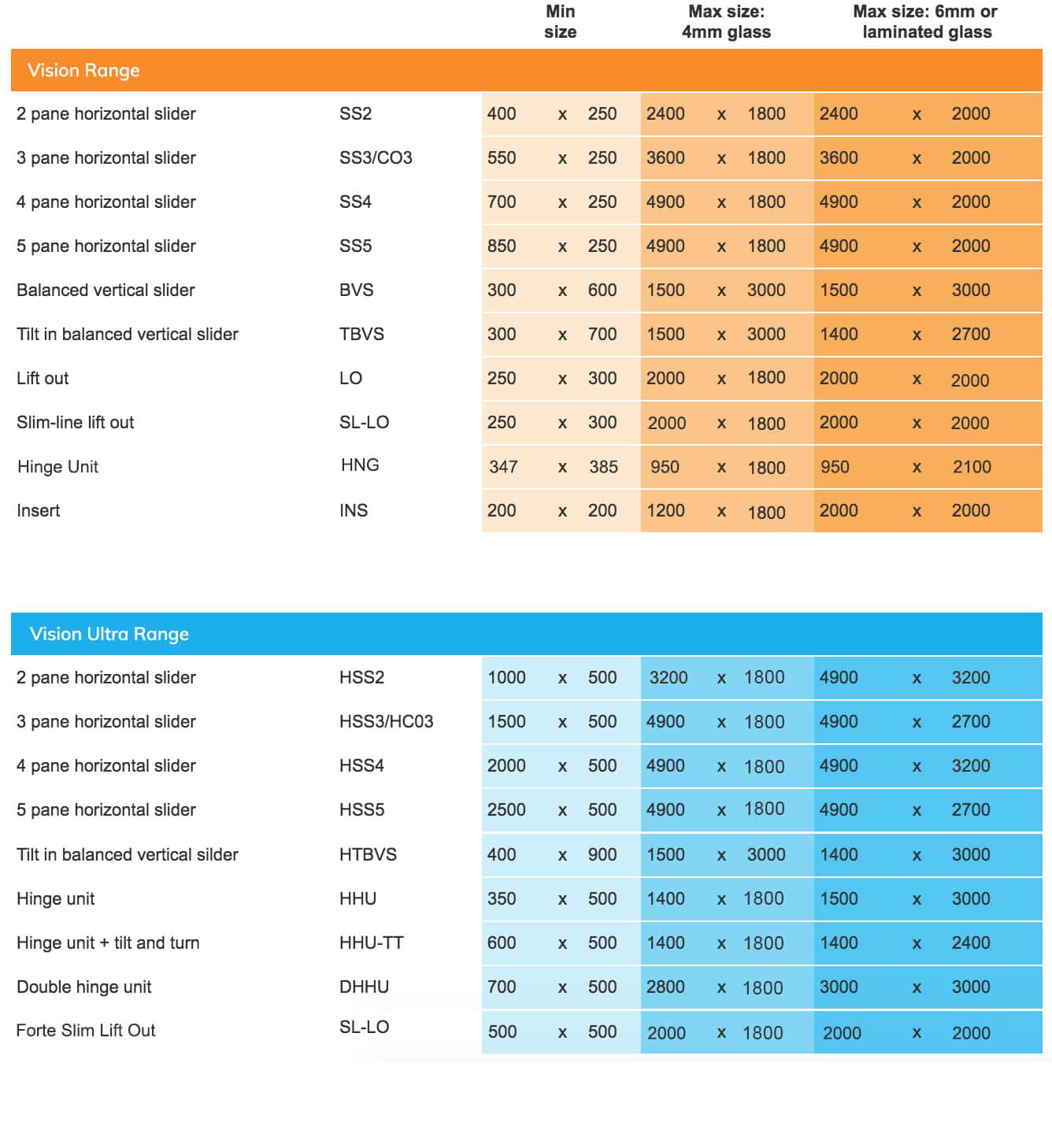 * Maximum panel weight 60kgs. Maximum width is determind by panel weight and height, it may not be possible to make some units in the maximum width specified and will need to clarified at point of enquiry.
Calculate glass weight and do not exceed the maximum panel weight.
Maximum area for 4mm glass is 1.6m2. If panel size exceeds this, allow for 4mm toughened glass. Maximum area for 6mm glass is 3.0m2. If panel size exceeds this, allow for 6mm toughened glass.
Flyscreens: maximum size 1200mm in one direction