---
How to Remove Secondary Glazing
Secondary glazing is a great option for both commercial and domestic properties if you want to improve thermal efficiency, boost security, eliminate condensation and reduce noise. However, it's important to know how to remove secondary glazing, whether that's for cleaning or renovation.
In this post we'll cover the why and of course the how when it comes to removing secondary glazing.
Why do you need to remove secondary glazing?
First things first, why exactly would you want to remove secondary glazing? Most of the time, there is only one answer – namely, cleaning. Secondary glazing and your existing windows will need to be cleaned every few months to stop dirt building up and keep them looking their best.
However, you may also want to remove secondary glazing for renovation. Over time, it's only natural that secondary glazed panels will be chipped or scratched, by pets, children or just general wear and tear. Removing the panels will make it a lot easer to touch up with paint.
In some cases, secondary glazing also needs to be removed so it can be replaced. That could be because of damage to the unit, such as a crack in the glass. Or it might simply be an inefficient system, which needs to be replaced by a better, bespoke unit.
How to remove secondary glazing
If you want to remove secondary glazing panels to clean your windows or touch up the panels in places, it depends on the type of secondary glazing you have.
Horizontal sliders
Horizontal sliding secondary glazing slides from side to side within its frame. This allows outer windows to be accessed and opened easily for impressive ventilation. However, these panels can also be removed from their frame by lifting them upwards, towards the head of the frame.
Remember to be careful, as the large glass panels aren't easy lifting – and make sure sashes are reinstalled in the right order.
Lift out units
As the name suggests, lift out secondary glazing is designed so it can be easily removed and reinstalled. To remove the secondary glazing panels, simply lift them vertically within their frame until you see the bottom edge clear the bottom of the frame. You will be able to tilt the bottom towards yourself and remove the panel.
Lift-outs may haven turnbuckles to hold them in place, which will need to be rotated around 180 degrees clear of the panel before removing.
As always, be careful when removing these panels. You'll need two people if the unit is larger than 1.2 square metres.
Magnetic secondary glazing
Because it's only held in place by a magnetic strip, magnetic secondary glazing can be easily clipped out for cleaning and maintenance, then reinstalled afterwards. Needless to say, this doesn't provide the same benefits as permanent secondary glazing, but it is one of the easiest to remove.
Temporary secondary glazing
There are also some types of secondary glazing which use buckles or clips to hold the panels in place. Again, these panels will be easy and self-explanatory when it comes to removal. However, they won't provide the same level of protection and efficiency for your windows.
Secondary glazing that you can't remove
In some cases, you'll find that your secondary glazing can't be removed. That's not a design flaw, however. It simply means there is a different way to access the panels for cleaning….
Single and double side hung casements
Casement secondary glazing units don't need to be removed to be cleaned or maintained. Instead, they simply open like a casement window, but inwards instead of outwards. Make sure the retention bolt is re-engaged on the sill to ensure a good seal when closing the windows.
Forte hinge units
Similarly, with a Forte hinge, you can simply open the window rather than removing it. Turn the handle into a horizontal position and turn in the window, or lift it up if it's top hung.
Balanced vertical sliders
Like a sash window, balanced vertical sliders can be moved up and down to clean the glass surfaced on your secondary glazing and existing windows. Simply unlock the catch on the middle rail and move each sash to the desired point using the grip fins.
Tilting sash windows
There are also many secondary glazing units which have a tilt feature. Again, this means you don't need to remove your secondary glazing for cleaning or maintenance. Similar to removing the lift out panels, the tilt feature is activated by unlocking the catch and lifting your panel vertically until its bottom edge clears the frame.
Release the tilt catches and the sash will then pivot free with your support. You can find more information on this feature on our operation and maintenance page.
How to remove secondary glazing for good
Not everyone wants to remove secondary glazing for cleaning and maintenance. Some people asking how to remove secondary glazing will want to completely uninstall it from their windows. In most cases, this is because the system isn't working for them and needs replacing with a better secondary glazing unit. However, you may also want to reposition the existing unit because of poor installation.
If this is the case, it will depend on your specific secondary glazing unit. Wherever possible, it's best to get in touch with the company that supplied or installed your secondary glazing. At Clearview, we offer a 10-year guarantee as standard, so you can rest assured there will be no defects in materials or workmanship.
However, if you're looking to replace your unit with a more high-performance system, our team can always assist and advise on the best way to remove your existing secondary glazing before installing bespoke, long-lasting units.
Professional secondary glazing maintenance
If removing, cleaning and maintaining your secondary glazing is too much for your busy lifestyle, Clearview offers a full maintenance service to customers who have purchased our secondary glazing products.
Alternatively, you can get in touch with our team for any assistance and advice on how to remove your secondary glazing units for cleaning.
Recommended Posts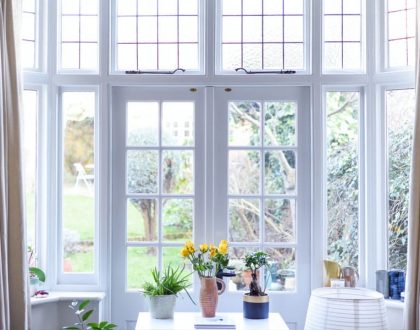 12/07/2021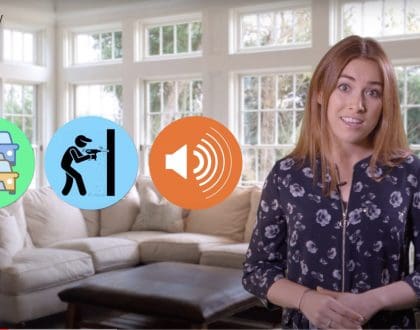 23/04/2021