---
Sash Windows: Repair or Upgrade with Secondary Glazing?
Sash windows grace countless properties up and down the UK. But as one of the oldest types of windows still used today, it's only natural that many of them are past their best. That leaves homeowners in a dilemma between preserving the heritage style of their windows and taking action to make their property more energy efficient, noise resistant and secure.
Thankfully, there are two options which allow you to sidestep replacement and strike a balance between efficiency and heritage. Namely, sash window repair and secondary glazing. In this post, we discuss what the two options entail and which is best for you and your windows.
A brief introduction to sash windows
A sash window refers to any window that comprises one or more sashes or sections, which can be slid in a certain direction to open the window. Traditionally, sash windows slide vertically, but they can also be found with horizontal operation. To provide a bit more context to the issues faced by sash window owners, it's well worth considering their history.
Sash windows became popular following the Great Fire of London, way back in 1666. Following the fire, new regulations outlined that windows should be set back from external stone to prevent fires spreading as easily (via the wooden frames). With sash windows more suitable than casements for this regulation, they became the go-to option.
Because they date back so far, today's sash windows are sign of heritage and class. While there are very few (if any) dating all the way back to the 17th century, it's not unusual to find sash windows that have been in place for several decades or longer.
With heritage and authenticity one of their unique selling points, sash windows are often made from wood to replicate the original style. That said, uPVC sash windows are also available, which provide the same design and operation.
Because of their heritage, style and popularity in centuries gone by, sash windows are found on many heritage properties, including a number of listed buildings. As a result, those windows are protected from replacement and need to be treated with the utmost care.
Sash window repair
When uPVC windows become damaged or worn, it's usually the case that the whole unit needs replacing. That's because uPVC doesn't lend itself to patch replacement, meaning issues can't be isolated and fixed.
Wood, on the other hand, is much more versatile. With many being made from wood, the good news is that sash window repair is possible. Problems with damp, decay and rot around the frame can be isolated and eliminated with the right expertise.
Alternatively, it may be a problem with the glass. Sash windows are known for their large panels allowing lots of light in. That makes them a bit more vulnerable to cracks from mishaps or vandalism.
In this case, replacement glazing can be fitted to repair sash windows, whether it's a wooden or uPVC unit. That said, older units may be restricted to single glazing simply because the original frame isn't large enough to accommodate double glazing.
Are some sash windows irreparable?
As you can see, there are a range of issues with sash windows that can be repaired. They're usually things like damage to the frame or the glass, which can be isolated and replaced without affecting the rest of the unit.
However, there are also some problems associated with sash windows that can't be fixed. Rather than damage over time or wear and tear, these are problems which arise from the windows being old-fashioned and naturally a bit less efficient.
As an example, sash windows which need to be kept single-glazed will not be able to achieve the thermal efficiency of modern windows with any sort of repairs. As a result, those windows may also attract condensation, which results in misty panes, especially in the colder months. Similarly, many sash windows will be inherently less noise resistant and secure.
Secondary glazing for sash windows
Thankfully all is not lost if your sash windows have problems that can't be repaired. Cue the advent of secondary glazing. Sash windows can be fitted with a secondary panel on the inside, which eliminates many of the issues discussed above.
First and foremost, it adds another glass barrier, which is paired with an air gap, similar to double glazing. This makes it much harder for heat to pass through your windows, so it's easier for you to maintain a comfortable temperature inside – with lower energy bills to boot.
In turn, that minimises condensation, which is usually caused by cold windows attracting moisture from the air, which condenses into a liquid on their surface.
As well as reducing heat loss, sash window secondary glazing decreases the amount of noise which can pass through your windows. Whether it's traffic, neighbours or even aeroplanes, secondary glazing can cut noise pollution by as much as 80% for sash windows.
You'll even enjoy a bit more peace of mind with a robust additional panel that makes your windows less susceptible to break-ins.
Above all else, secondary glazing for sash windows is incredibly discreet. This means it delivers all of these benefits without compromising on the sought-after look and feel of sash windows. With the right design and installation, it eliminates the loss of historic fabric – as well as being easily reversible – which is why it's recommended by Historic England.
Get a secondary glazing sash window quote
At Clearview, we provide secondary glazing for a wide variety of window types and sizes – including sash windows. Our vertical slider range is ideal for traditional sash windows, while our horizontal sliders can be used on horizontal sashes or just casement windows.
Most importantly, we understand that sash windows need to be treated with care and attention. That's why we have an expert team on hand to visit your property and discuss your requirements at length, before recommending the right solution.
Contact us today on 0114 294 5018 or email [email protected] to discuss secondary glazing for your sash windows.
Recommended Posts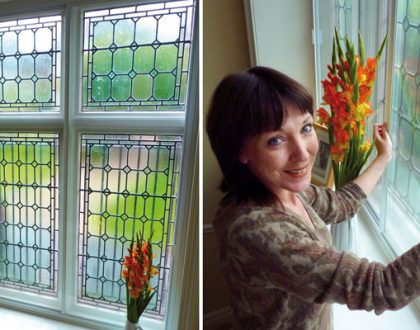 15/05/2018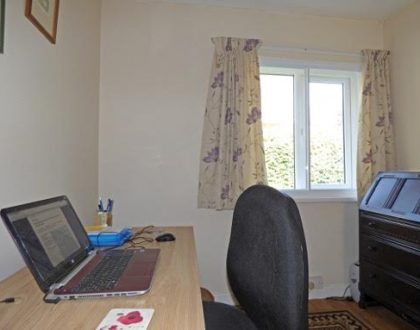 12/09/2016