---
Clearview achieve Which? trusted trader status
When paying for any work in your home or business, you'll want the confidence it will be done properly, on time and on budget.
Unfortunately horror stories are all too common in the world of building and installations, meaning recommendations are often the best way to find a reputable trader. There are hundreds of sources for endorsements out there but few come more respected than Which?
That is the reason why Clearview are especially proud to announce that we've been awarded with the Which? Trusted Trader status.
Only a handful of secondary glazing companies have achieved this coveted accolade, and the Trusted Trader Accreditation shows our customers that our installers are reliable, trustworthy and will get the job done to the high standard you deserve.
The accreditation is a welcome reward, reflecting the consistently high quality work our team carry out every day installing secondary glazing across the country, in your homes and businesses.
What are Which? Trusted Traders?
Over the last 50 years, the Which? brand has built up a reputation for testing and reviewing products. From washing machines and cars, to digital cameras and power tools, since 1957 they have provided consumers with unparalleled & unbiased reviews on best buy products.
Recently Which? extended their review portfolio to incorporate testing traders. And, just like the Which? Best Buy award, the Which? Trusted trader icon highlights the best tradesmen and women out there.
Anyone applying is put through a rigorous assessment, meaning that consumers get the best service and Which? Trusted Traders get the business and recognition they deserve.
It is not a status that is given to everyone, in fact one in four who apply don't go on to become a Which? Trusted trader. The testing is in-depth, involving everything from credit checks to a thorough business examination, and even an interview and assessment.
We are Which? Trusted Traders!
Here at Clearview, we have been one of the traders put through our paces and we are more than happy to confirm we have been awarded the accreditation.
If you've used our service in the past you'll already know about our commitment to great customer service, but it's nice to be recognised by such a big name.
Please take a look at our Which? profile and read what some of our Which? customers have to say about using us. Clearview Secondary Glazing Which? Trusted Trader >>
Recent Posts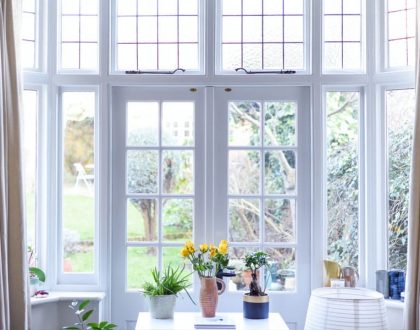 12/07/2021