---
Glass Vs. Perspex Secondary Glazing – Which is Best for Me?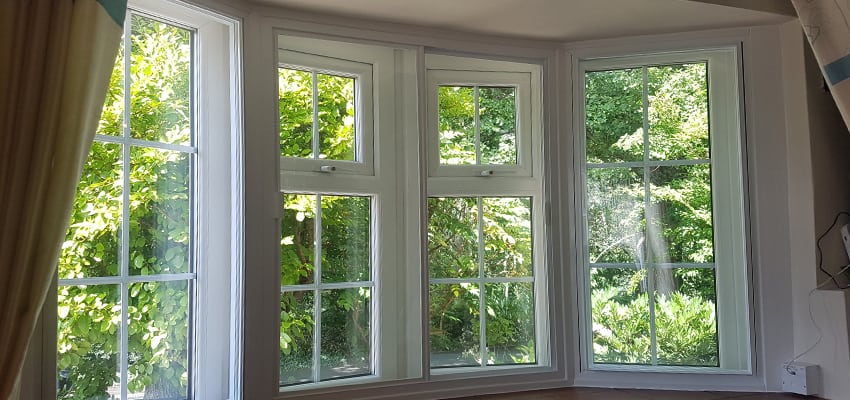 If you're considering secondary glazing, one of the choices you will encounter is glass or Perspex.
It may seem like a tricky decision, especially if you're after the most cost-effective and durable solution. However, the answer is simple, glass is best. Keep reading to find out why…
First things first, what exactly is secondary glazing?
If you're new to secondary glazing, it's the installation of a separate pane added to an existing window. With added benefits of safety, noise reduction and thermal insulation, secondary glazing is an affordable and discreet option for many homeowners.
However, the benefits don't end there.
If you're facing the prospect of expensive window replacements, secondary glazing is a cheaper alternative, so it's a great way to save money. Plus, it won't interfere with your property's structure, so an ideal solution if you want to maintain your property's original character. And let's not forget a perfect solution for commercial, historical or listed properties. You don't have to seek local authority permission or risk damage to vulnerable window frames.
But, when installation comes around should you choose glass or acrylic Perspex?
Just how good is glass?
A big plus of secondary glazing is the reduction of noise pollution. Whether it's your family home or an office building, external noise can be a big pain. Glass is thicker and can block out more sound – perfect if you're near a busy road or noisy dog.
Durability is also a big factor. As long as the glass isn't broken, these windows last for tens – if not hundreds – of years. This is because glass secondary glazing is resistant to degradation from the environment. For example, glass doesn't discolour or wear down due to chemicals. Glass is resistant to weather woes and subtle scratches too, making it a more durable long-lasting solution.
The problem with Perspex
But, what about Perspex? A lightweight and often cheap alternative, some property owners may be swayed by these factors. However, this doesn't necessarily equate to the most cost-effective option in the long run.
Perspex doesn't have the same durability, effectiveness and longevity as a comparable glass window. So, a replacement is often needed sooner than you'd think.
One major disadvantage of Perspex is the susceptibility to scratches and stains from grease and oil. When cleaning your windows, you'll have to be careful to use non-abrasive products, and even the slightest pressure or cleaning chemical can potentially leave a lasting scratch.
When Perspex is subject to pressure, there is also the worry of distortion. This can be either from poor workmanship or even just over exposure to environmental factors. For example, most Perspex will turn yellow as it ages due to contact with sunlight. This takes away from the overall appearance of what should be an impressive secondary glazing solution.
Interested in secondary glazing?
At Clearview our glass secondary glazing can offer you all the fantastic benefits, as well as a standard 10-year guarantee. We also offer a full maintenance service for customers – this ensures your windows always look their best.
Our professionalism and attention to detail is the same for every project. From initial surveys all the way through to aftercare we put the customer first.
Interested? Get in touch with Clearview team today.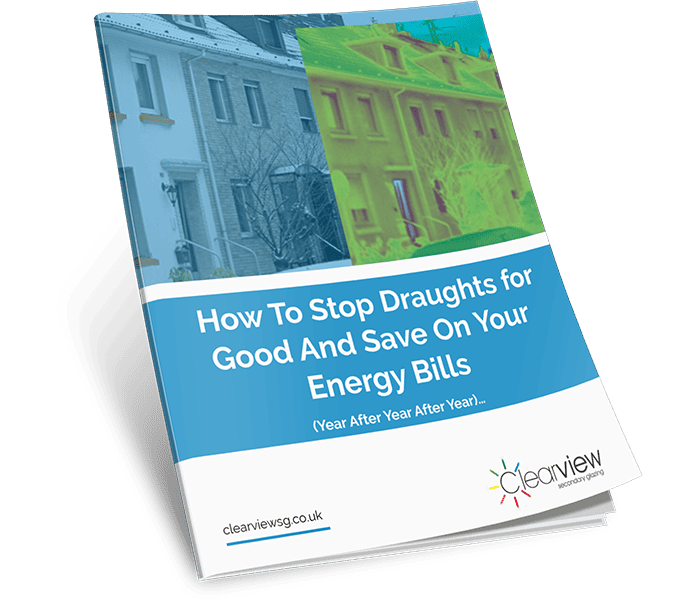 Discover How To Stop Draughts for Good And Save On Your Energy Bills
This free eGuide – written by specialists – explains in simple terms how to improve the thermal efficiency of your windows by 60% and how you can reduce your yearly heating bill by 15%.
Simply enter your name and email below and we will send a free copy straight to your inbox.
Recommended Posts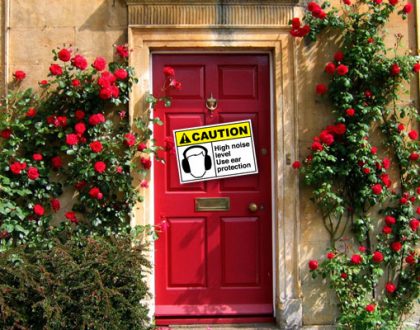 28/04/2015