---
Spring House Health Check – 5 Steps for Listed Homeowners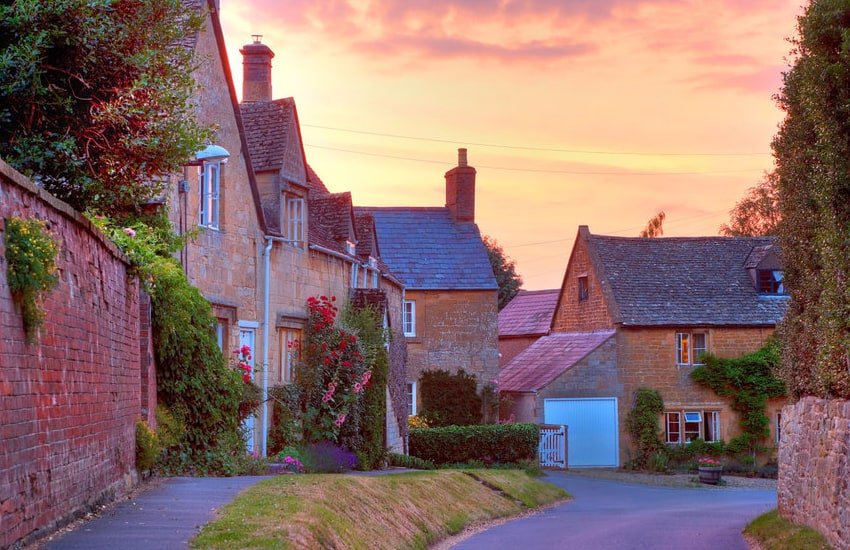 Whether it's spring cleaning or a spot of gardening as the weather warms up, spring is the perfect time for a spot of work around the house. With the winter weather behind us, it's also a great time for a health check on your house.
That's especially true for listed homeowners, who need to make sure their houses are in tip top condition in time for next winter. Checking your home properly through the spring will give you plenty of time to schedule in repairs or do some DIY improvements before the bad weather returns.
But what exactly should you be checking? In this post, we'll run through five key areas to check on your listed home.
1. Roof
As the umbrella to your property, the roof is one of the most important areas to check on your listed home. That's especially true when many listed homes have some of their original roof features still in place.
Corroded nails or rotting battens are common issues which cause problems on the roofs of listed buildings. With many listed homes over 100 years old, even those that have been renewed at some point could be showing signs of wear and tear all over again.
Check for any slates or tiles that have fallen off, slipped out of place or even broken. Look along at the ridge and hip tiles to see if any have been dislodged by the stormy weather. Finally, inspect the lead flashing around any joins or protrusions in the roof such as chimneys.
While you're at it, take a look at the chimney too. Because of their position atop your roof, chimneys are open to plenty of battering from the rain and wind. Check the brickwork and pointing, as well as the structure overall. If your chimney is leaning or bulging it will definitely need attention.
It's also worth checking the flaunching that holds your chimneys pots. Given that this requires a closer inspection, it's best to get a professional involved rather than getting on the roof yourself.
2. Guttering
As well as the roof itself, be sure to inspect the features that are on and around it. Firstly, the guttering. Once the roof has stopped rainwater getting into your property, that water runs off to the gutters which guide it away from the walls and foundations.
However, if they become clogged, cracked or loose, they won't be able to do that so well. Take a look around your gutters and downpipes looking for any loose parts, cracks or visible blockages. If debris is blocking them, you might be able to see some twigs or leaves sticking out, for instance.
If possible, inspect your gutters when it's raining outside (apologies in advance). This will highlight any weak spots, as you'll usually be able to see water overflowing, pouring or dripping out. For those with cast-iron guttering, you should also look out for rust, including any on the back of downpipes (close to the wall).
3. Walls
Walls themselves won't encounter many problems directly from the wind and rain through winter. However, it's worth checking them in case there are any problems that have been developing over the past couple of years which you haven't spotted yet.
You might also come across something that's been caused by another underlying cause. If the guttering has been leaking, for example, a stream of water running down your walls could cause the pointing to wear away.
As well as deteriorated pointing, check for cracks where moisture could be getting in. If you spot any moss growing on your walls, this usually means moisture is present. In this circumstance, closer inspection is required.
4. Doors
Fixtures are an important part of any listed home. To keep with the original character, that usually means keeping a wooden door. While the charm and heritage is unquestionable, these doors do need more maintenance to keep them functioning well.
First and foremost, check the paintwork on the door's surface and frame. As the timber's main protection from the elements, the paint is responsible for keeping moisture out and preventing swelling and decay.
Look for flaking paint and cracks, which will need to be sanded down and repainted. Then inspect the hinges and locks with a bit of oil for good measure. Anything that's not working will need to be replaced to prevent further issues.
5. Windows
The same is true for windows, which will need to be checked inside and out for the paintwork and condition of their frames. You should also check the operation of your windows, which you might not have opened over the winter months. If they jam as you open them, you might need specialist assistance.
As well as the frames, inspect the condition of the windowsill. If moisture from condensation has been running down onto the sill throughout the winter, it might have led to some decay.
Then take a close look at the sealing around the windowpanes. Check the putty as well as the draught proofing around your windows, which may have broken down and started letting cold air through.
Repair and restoration
After checking these five key areas, the final step is to make or arrange repairs to your listed property as required. This is critical if you've found even the smallest issue, as it will avoid unnecessary and unexpected costs further down the line.
A missing slate on your roof, for instance, could allow water in and cause damage to the inside of your home or even an electrical fault. Alternatively, a draughty window could let the cold air in and make your heating bills persistently higher.
Whatever problem you've found, make sure you take advantage of the spring and summer months to put it right.
High-performance windows for listed buildings
Even after making all the necessary repairs, you may find that your windows simply don't perform as you would like them to. Given that the vast majority of listed buildings can't have double glazing installed, this is something that's faced by listed homeowners across the country.
That's where secondary glazing comes in. Recommended by Historic England, secondary glazing allows you to improve your windows' thermal efficiency by up to 60% without any loss of heritage and character.
Clearview are specialist suppliers of secondary glazing to listed buildings across the UK. As a proud supplier of the National Trust, we have all the expertise, experience and crucially the high-performing products to improve your home's thermal efficiency.
Contact our team to find out more.