---
How Much is Secondary Glazing Per Window?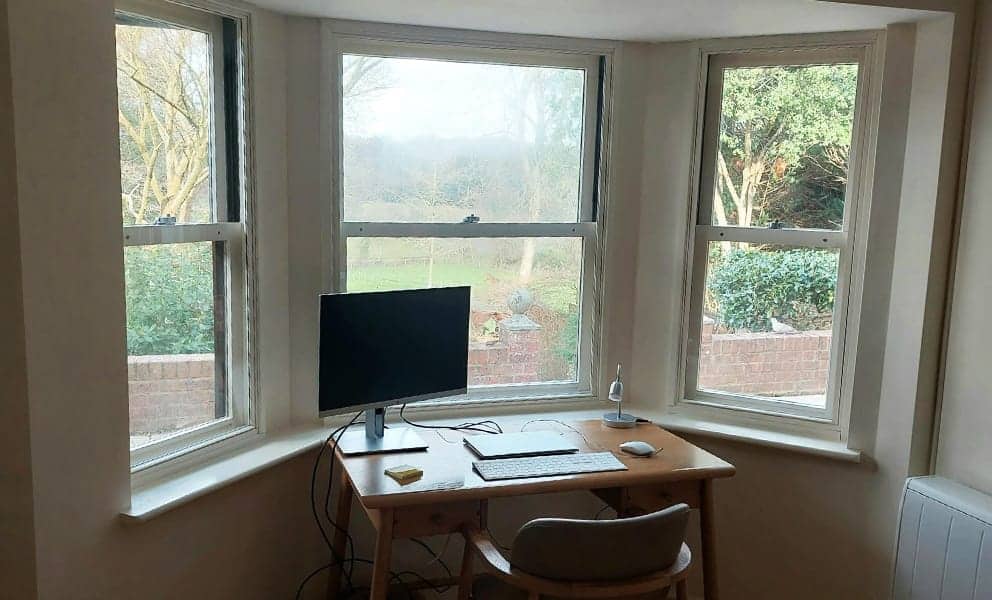 If you're considering secondary glazing for your property, it's only natural to wonder how much it costs. In most cases, one of the first things you'll be told is that it depends how many windows you need it for.
So, how much is secondary glazing per window? In this post, we'll take a closer look at some of the factors that affect the cost to give you a better idea.
5 key factors
As you might expect, it's difficult to provide a one-size-fits-all quote for how much secondary glazing costs per window. Even without taking the number of windows into account, the price depends on a few factors, including…
Window size
From small toilet windows to much larger bays that fill living spaces with natural light, windows come in a huge spectrum of sizes. Typical dimensions range between 3.5-10.5 feet for width and 3-6 feet for height. But in truth, they can be almost any size.
As you might expect, the size of your windows can have a big impact on the cost of secondary glazing. As well as larger panes of glass, you'll require more materials for the frame, trims, seals and handles.
If you're having your secondary glazing professionally installed, larger windows will also take longer. Of course, you can sidestep this cost altogether by opting for DIY installation – more on this later.
Secondary glazing type
Next on the list is the type of secondary glazing you need. This can be determined by the type or size of your windows, or simply down to your preference…
Horizontal sliders – Multifunctional and suitable for all building types, horizontal sliders are the most popular type of secondary glazing. They can be opened by sliding horizontally, as the name suggests, and are available in two- to five-panel models.
Vertical sliders – Sliding vertically to open, vertical sliders are the perfect match for sash windows. Optional extras can make cleaning easier at an added cost, such as the Tilt-in system, which allows windows to pivot by around 35º, or the Glide system, where sashes can slide fully past one another.
Lift-out windows – The most economical type of secondary glazing, lift-out units are installed in a secure channel. Rather than having opening and closing functionality, they can be lifted out for cleaning purposes. That makes them more suitable to non-opening windows or those which are used solely for light.
Hinged casement – Hinged casements are the optimal solution for a clear view, with no obtrusive transoms or mullions. Understandably, that comes at a cost, compared to simpler units like life-out windows.
Fixed inserts – Another of the more economical solutions, fixed inserts comprise an aluminium frame section which can be used where there is minimal area to attach a panel. They're ideal for glazing panels on doors or especially small windows.
Bespoke windows – There's also the option of bespoke secondary glazing for windows that don't have a standard rectangular or square shape. Naturally, this costs more than the other options because the product has to be completely tailored to your windows' shape.
Professional or DIY
Another factor that can affect how much secondary glazing is per window is whether you're fitting it yourself or getting a professional to install it. Averaging at around £15-20 per hour, labour costs can soon stack up when you have a few windows to renovate.
The problem with the alternative is that it can be stressful and time-consuming. Some property owners also worry about it impairing the quality of the job and the performance of their secondary glazing.
However, with Clearview's top-rate DIY secondary glazing kits, you can achieve professional results while cutting out labour costs. All kits are custom-made, fully assembled and pre-drilled. They arrive installation-ready with finishing trims to minimise hassle and maximise quality.
Quality
Speaking of quality, you can also expect prices to vary depending on the provider of your secondary glazing. Remember that cheapest isn't always best. Subpar secondary glazing might save you a few pounds up front, but it will cost more in the long run due to the frequent need for replacements.
Clearview secondary glazing comes with a 10-year guarantee, so you can rest assured it will stand the test of time.
Added extras
Finally, there are also some added extras that can increase the cost of your secondary glazing per window. That includes locks, handles and specialist glass for soundproofing, heat retention or security.
Is secondary glazing worth it?
As with any home improvement, it's worth considering whether secondary glazing is worth it once you know how much it will be per window. As long as you go with a dependable supplier, the answer will be yes.
Secondary glazing provides a unique solution to improve the performance of windows without the need for replacement. It's completely discreet, so much so that it's recommended by Historic England for use on listed buildings to minimise the loss of historic fabric.
Most importantly, that's paired with the benefits themselves. For the price you pay per window, you'll get back improved heat retention, better sound insulation, bolstered security and reduced condensation. The result is a warmer, more peaceful and more secure property.
Find out how much secondary glazing is per window
By now, it's pretty clear that there are too many variables to provide a generic quote for secondary glazing per window. If you want to find out how much it costs per window for your property, the best way is to get a free, no obligation quote.
That couldn't be easier with Clearview's Fast Quote system. Read through our advice and watch tutorials on product types, measurements and angles, then enter your information into the system. You'll be given an estimate based on the information you've provided, complete with a 25% online saving.
Alternatively, you can email us at [email protected] or call us on 0114 294 5018 if you'd like to talk through your requirements. Our expert team can offer advice on our products, the installation options and deciding which is the best fit for your property, before providing a better idea of the cost for your windows.
Recommended Posts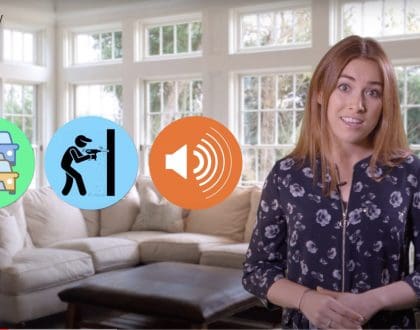 23/04/2021