---
Should I Convert Single Glazed Windows to Double Glazing?
Converting single glazed windows to double glazed has become a popular way to renovate your property. In truth, it has a number of benefits such as heat retention, sound insulation and in some cases added value. But as with most renovations, it's not suitable for every property.
In this post, we'll take a closer look at the drawbacks of single glazing, the conversion from single glazing to double glazing and what's best for your property.
The problem with single glazing
First and foremost, why do so many people want to change their single glazing? If only it could be narrowed down to one reason…
Thermal inefficiencies
Because single-glazed windows only comprise one pane of glass, they are relatively inefficient in a number of ways. One of the most common complaints is their heat retention. Homes with single-glazed windows will often become cold in the winter and even too hot in the summer.
This has the knock-on effect of higher energy costs – whether it's blasting the air-conditioning or turning up the heating to 'keep out the cold'. Of course, this method doesn't keep out the cold. The cold will still get in and your energy bills will skyrocket.
Security threat
On top of that, single-glazing lacks security. It's very easy for thieves to break a single pane of glass and force entry to your home. This makes other secure parts of your home, such as front and back doors, almost pointless.
Noise pollution
Then there's the noise. The single pane of glass really doesn't do enough to keep out the noise. If you live on a flight path, busy road or just have loud neighbours, this can become a living nightmare.
Condensation problems
Finally, single-glazed windows have become almost synonymous with condensation. In short, there's nothing stopping the glass getting cold on the inside in winter. This cold surface draws moisture out of your home's warm air which condenses on the windowpane. The result is unsightly misty windows and even pools of water gathering on the windowsill. Uh!
Why you should double glaze
So, is single to double glazing the solution for you? In some cases, yes.
Double glazing is proven to have better heat retention than single glazing. That's not just because it's thicker. Double-glazed windows have a small gap between their two panes of glass. Because it's sealed off, this gap acts as an effective insulative barrier. You can expect less heat to escape in winter, and less heat to seep in through the summer.
Needless to say, converting single glazed windows to double glazed also offers better security. Opportunist thieves will have a much harder time breaking through double-glazed windows – and may not even attempt a burglary at all.
Why you shouldn't double glaze
But don't go rushing off to invest in double glazing just yet. The design also has its drawbacks. For one, it doesn't do much more than single glazing to block out external noise. And remember how we said single glazing can become misty with condensation? So too can double-glazing.
The insulative gap prevents the internal windowpane from becoming cold. However, when the seal around the panes breaks down, moisture can seep inside that gap, creating condensation between the windowpanes. For some, that's even more frustrating than the condensation on single glazing because you can't even wipe it off!
What about heritage?
Another big downside to double-glazing is that does little to retain the character and style of your home. There are so many homes across the UK that are lucky enough to have original wooden windows. In most cases, these windows can't be fitted with double glazing because the gap in the frame simply isn't big enough.
If those homeowners want to covert single glazing to double glazing, they have to replace the whole window with something that's simply not authentic. Doing so can impair their home's heritage and devalue it. It's also damaging for the environment, as it means their existing windows have to be sent to landfill.
Alternatives to double glazing
Fortunately, converting single glazed windows to double glazing isn't the only way to improve their efficiency. Secondary glazing is a high-performing alternative to double glazing which can be fitted on existing windows. It works by adding a discreet, independent windowpane to the inside of existing windows.
In some cases, this method can prove more effective than a single to double glazed conversion. The larger gap between the two panes makes secondary glazing better at blocking out external noise, for instance. That means more peaceful nights, less disruption through the day and a more pleasant home environment.
It can also be used to eliminate condensation on single- or double-glazed units. And with modern production methods, there's nothing stopping secondary glazing from exceeding the heat retention levels of double glazing.
Best of all, there's no need to actually replace windows. Homeowners can keep their heritage windows intact while achieving better heat retention, reducing noise, improving security and eliminating condensation.
What's best for you?
Upgrading single to double glazed windows is the most popular solution in the UK. However, that doesn't necessarily make it the best option for your property.
If you want to improve efficiency across the board without replacing your existing windows, secondary glazing is a high-performing, long-lasting choice. At Clearview, we provide high-quality secondary glazing for properties across the UK.
Choose from first-rate DIY kits or professional installation to fit a variety of window styles. With installation, we even provide a 10-year guarantee as standard. Want to find out more?
Get your free quote today in three easy steps.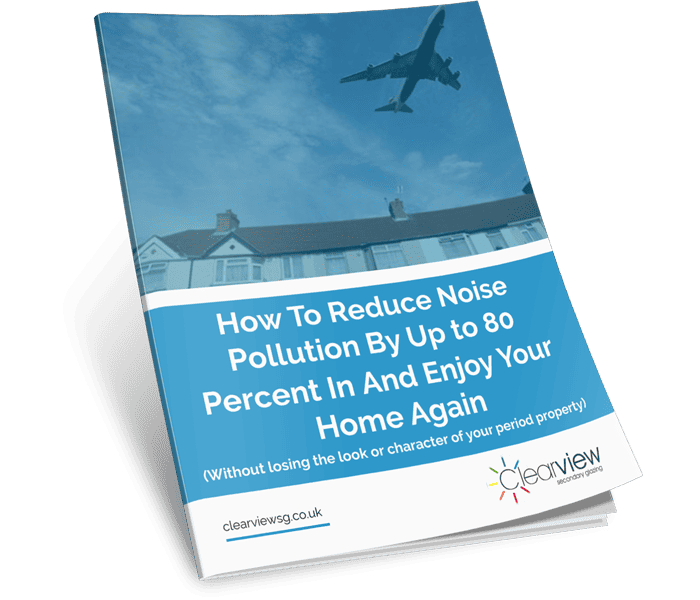 Discover How To Reduce Noise Pollution By Up to 80% In 14 Days or Less
Is noise disturbing peace in your home? The good news is there is a solution. Our free guide explains how "How To Reduce Noise Pollution By Up to 80% In 14 Days or Less… …And Enjoy Your Home Again"
Simply enter your name and email below and we will send a free copy straight to your inbox.
Recommended Posts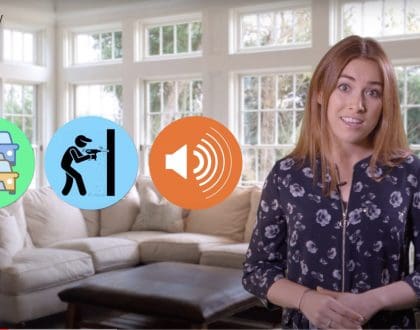 23/04/2021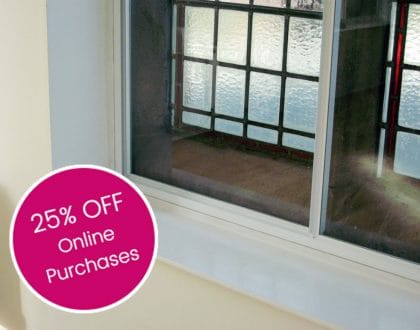 21/05/2020