---
What Are the Benefits of Secondary Glazing?
Whether it is installed in a period home or a modern hotel, a solution for just one window in a flat or hundreds of windows in a stately home, secondary glazing provides a range of benefits to property owners across the UK.
In this post, we'll take a closer look at some of its key benefits.
What is secondary glazing?
To understand the benefits of secondary glazing, it helps to know exactly what it is – and how it differs from regular single or double glazing.
In short, secondary glazing comprises a separate pane of glass fitted on the inside of your window. It leaves a gap of air between the existing window and the pane itself, with complete sealing around the secondary glazing panel.
Secondary glazing can be fitted to single or double-glazed units and provides all the same benefits of double glazing without any of the added hassle. Unlike double glazing, there is no need to remove the existing window. So, no costly replacements and no time wasted.
The advantages over single glazing
This unique design makes for a number of benefits of secondary glazing. These benefits are especially clear when compared to single glazing. Often found on period properties where replacements are problematic, single glazing is fragile and thin, shattering easily and allowing heat to escape. However, even the most problematic windows can be strengthened across the board using secondary glazing, which passes on a range of benefits:
Extra security
Windows are one of the most common points of entry for intruders. Fragile, single-glazed windows – or insecure double-glazed units – will make your property easy target. Whether it's a rogue football or something more sinister, these windows can easily be broken, leaving your home open to the world.
By adding secondary glazing, you can make sure any windows are fighting fit. With a discreet, extra layer of protection, you'll be able to rest easy knowing your home is more secure against any potential break-ins.
Improved thermal insulation
Feeling the chill at home? Sick of expensive heating bills? Secondary glazing can help you achieve savings of 60 per cent in thermal efficiency. Not only will that help you reduce fuel bills, it will cut down your carbon footprint too.
The secondary panel provides effective insulation for your windows, with a fully sealed panel creating an air-tight gap between your property and the outside world. You can even further enhance these thermal insulation qualities with Pilkington K or Low E glazing.
Noise reduction
Whether it's noisy neighbours, constant traffic or loud industrial estates – there's always some kind of unwanted noise from outside. Fortunately, secondary glazing provides a simple solution to this headache.
The second pane of glass and air gap act as an extra sound insulation barrier. By increasing the gap slightly, you can even improve the level of sound insulation on offer. This is perfect for older properties where the windows can't be replaced, but you still need to reduce the excess noise entering your home.
Eliminate condensation
Condensation forms when moisture is drawn to the cold surface on the inside of your windows. It's a common problem on the inside of single-glazed windows because of their cold interior surface. However, it can also be a frustrating issue for poorly sealed double-glazed windows when the condensation forms between the two panes of glass leaving an unsightly mist.
Secondary glazing can stop condensation in its tracks. The internal seal stops moisture getting through and stops the glass from getting too cold in the first place.
Environmentally friendly
Replacing windows with uPVC double glazing can be costly. Not to mention how much damage it can cause to the environment. uPVC production and disposal lead to excessive energy use, unnecessary waste and the release of toxic chemicals.
Secondary glazing, on the other hand, is an environmentally friendly alternative. Because you simply add another pane, there's no need to remove the existing windows and dispose of any fittings, glass or panes.
Easy to install
One of the biggest benefits of secondary glazing is that it's so easy to install. So easy, in fact, that you can do it yourself. Clearview provides DIY secondary glazing kits that are fully assembled, pre-drilled and ready to install. No invasive installation, no major disruptions and no need to apply for planning permission. Just a simple, quick solution that can make your home more comfortable and secure.
Secondary glazing is highly versatile
The benefits of secondary glazing don't stop there. One of the key plus points is that it's highly versatile. Panels can be tailored to suit any type of home, including properties that already have double glazing.
Heritage properties
First and foremost, secondary glazing has become a popular option for heritage and listed properties. In these protected homes, owners are often not allowed to replace windows or must apply for planning permission to make external changes to windows and the structure.
However, as secondary glazing is an internal, removable feature, you don't have to worry about any restrictions. There's no need to remove any existing, traditional window frames and the discreet secondary panel is barely noticeable. Thankfully, this allows you to retain the beauty, character and charm of your property.
Cost-effective
With the option of DIY or expert installation, the cost of secondary glazing installation can be tailored to fit your needs. It will also reduce your heating bills in the long run, making it more cost-effective to run your home or commercial property. You can even avoid costly replacements and any unnecessary disruption to your day-to-day life.
Experience the benefits of secondary glazing
Whether it's thermal efficiency, noise reduction or a combination of benefits, secondary glazing comes out on top every time. The best way to really discover the benefits is to try it out for yourself.
At Clearview, we provide a simple, stress-free way to reap the rewards of secondary glazing with expert secondary glazing installation and high-quality DIY secondary glazing kits. To find out more, get in touch today on 0114 294 5018 or [email protected].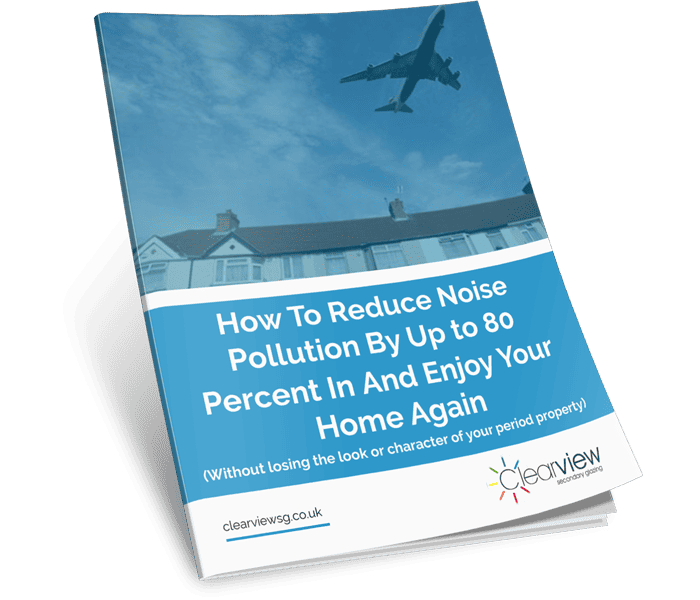 Discover How To Reduce Noise Pollution By Up to 80% In 14 Days or Less
Is noise disturbing peace in your home? The good news is there is a solution. Our free guide explains how "How To Reduce Noise Pollution By Up to 80% In 14 Days or Less… …And Enjoy Your Home Again"
Simply enter your name and email below and we will send a free copy straight to your inbox.
Recommended Posts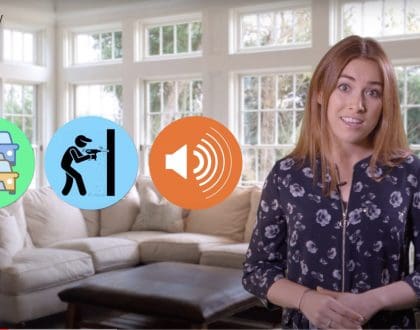 23/04/2021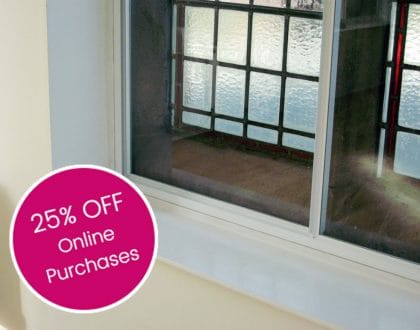 21/05/2020