---
What are the Alternatives to Double Glazing?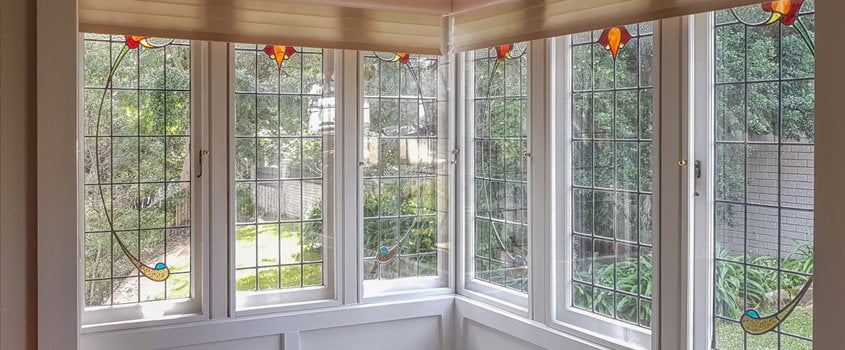 Double glazed windows are a smart investment for homeowners. They improve energy efficiency, noise insulation and add value to the property. But what if you can't have double glazing – or don't actually want it? Don't worry – there are alternative options.
Read on for four great alternatives to double glazed windows.
What's wrong with double glazing?
For a large number of homeowners in the UK, double glazing is simply not affordable. Sure, it's an investment. You earn some money back over time through savings on energy bills. But you still require a hefty up-front payment. This is one of the biggest reasons people seek alternatives.
There's also the issue of installation. Requiring a thicker gap in the window frame for two panes of glass, double glazing isn't suitable for some buildings. Listed and heritage properties, in particular, have specific guidelines preventing key fixtures from being damaged.
Double glazing on these properties could require completely new window frames. For listed buildings, this wouldn't be accepted by the local authorities. And, more broadly, for period properties it would have a negative impact on the value of the home.
So, on to the alternatives
If, for whatever reason, you can't have double glazing, there are other options. Homeowners looking for better insulation can invest in thermal curtains. With a special lining, these curtains stop heat from escaping through the windows, as well as locking the cold out. The same option is available for blinds too. Though less common, thermal blinds have an insulating centre between the standard nylon material.
Another option is shutters. Invented over 500 years ago, shutters were originally used as a replacement for glass. Because glass was so expensive, shutters would be used on the bottom half of many windows. While we don't recommend replacing your windows with shutters, they are an effective way of insulating the home when combined with glass. Adding shutters (or renovating existing shutters) can also reduce the amount of external noise making its way into your property.
Let there be light
The only issue with shutters, curtains and blinds is that they block out light. To make them fully effective, they have to be closed, covering the window. In the night – no problem. You'll be warm as you sleep. But in the day, it means less natural light getting into your home. You'll end up spending more on electricity to make up for the loss.
There's one other alternative, however. Secondary glazing gives you heat insulation and noise protection without obstructing the light or interfering with your original windows. A second layer of glazing is added to the window reveal, creating an insulating gap between this and the original pane. It's the ideal solution for heritage properties and is far more affordable than double glazing.
Secondary glazing specialists
With high-quality secondary glazing, you can save money on energy bills without compromising on the appearance of your home. At Clearview, we specialise in a wide range of secondary glazing options. Whether it's DIY secondary glazing, bespoke windows or fixed inserts, we supply and install them to the highest standards. Get your free quote today to see how we can help you.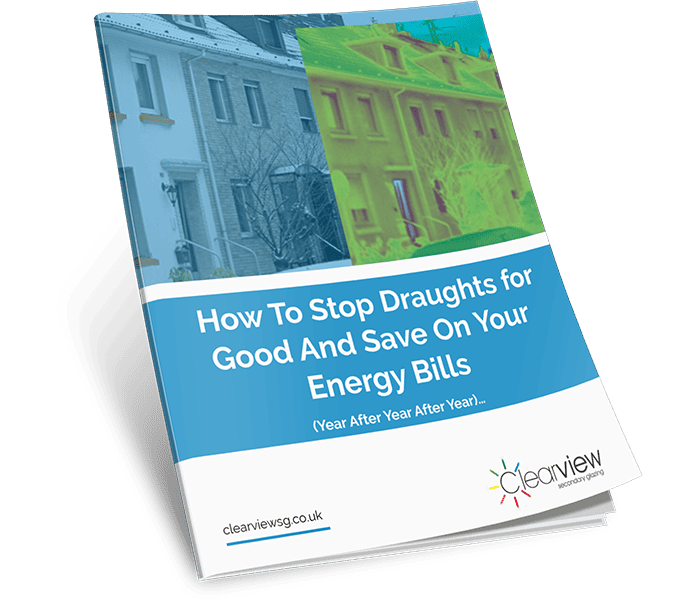 Discover How To Stop Draughts for Good And Save On Your Energy Bills
This free eGuide – written by specialists – explains in simple terms how to improve the thermal efficiency of your windows by 60% and how you can reduce your yearly heating bill by 15%.
Simply enter your name and email below and we will send a free copy straight to your inbox.
Recommended Posts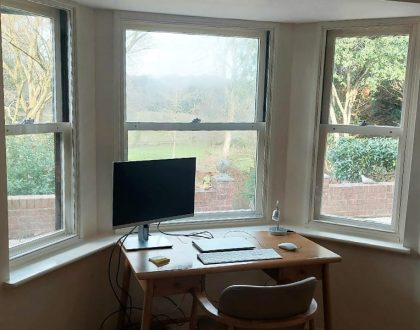 11/03/2022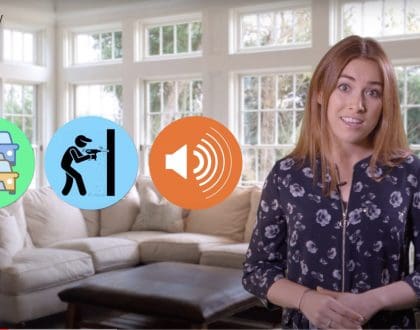 23/04/2021