---
10 Ways To Improve The Thermal Efficiency In Your Period Home
Period homes, although beautiful, are often inefficient and difficult to heat. Whilst they appeal to many due to their character and charm, what is not so appealing is their tendency to be cold, draughty places to live. Take a look at our top 10 ways To Improve The Thermal Efficiency In Your Period Home and let us know if there is any advice you could give to other homeowners.
Line Your Curtains
By thermally lining your blinds or curtains, you can reduce heat loss by 14%. Thermal lining does not detract from the beauty of stylish curtains as it is only used on one side. Lining curtains is relatively easy to do yourself by applying loose lining tape and ironing the fabrics together to fuse the lining.
Boost Your Radiator Power
To help to heat your room faster and reduce your heating bills, radiator boosters sucks the warm air from behind the radiator and pushes it back into the room. You can also reflect heat back into the room by fitting radiator enhancers behind the radiator which prevents heat being lost through walls.
Invest In A Chimney Balloon
Chimney balloons are inflatable blocks to put in your chimney flue; they stop cold draughts coming down while also stopping warm air from going up. Chimney balloons also allow sufficient ventilation so you do not have to worry about damp.
Loft Insulation
It is estimated that 10% of heat in a home is lost through the attic. Loft insulation is usually effective for at least 40 years which means it quickly pays for itself. Aim for a thickness of around 300mm if choosing glass wool, but there are other options such as rock wool and cellulose which is effective too.
Add Secondary Glazing
Secondary glazing is a highly effective way of insulating your windows while still allowing you to preserve your home's character. It can contribute to reducing heat loss by up to 70% so it is a worthwhile investment when insulating your home. Secondary glazing also helps to soundproof your home and gives you additional security.
Fit Draught Excluders
Draught excluders stop cold draughts sneaking through gaps such as the bottom of doors, sides of windows and through the letterbox. Draught excluders can easily be made at home by filling tubes of fabric with sand to keep the cold weather out and the cosy warmth in.
Cover Your Heating Pipes
Foam insulation is great to cover domestic heating pipes to reduce heat loss. Pipe insulation comes in many forms from fibreglass, neoprene foam and mineral wool. The connective heat loss can help to save you energy as you can turn your water heater down.
Internal Wall Insulation
In listed buildings, it is often not possible to fit external wall insulation, so choose internal insulation which can also be highly effective. It works by installing insulation boards (by glueing them to internal walls) and then covering the walls with plasterboard.
Layer Floor Insulation
Floors can cause draughts too. However, this is easily rectified by fitting floor insulation. Layer mineral wool between the joists in the floor, to keep the heat in your home contained.
Seal Floorboards
It is possible to seal the gaps in your floorboards by inserting thin draught strips between each of the floorboards and by caulking under the skirting. Sealing floorboards is a relatively inexpensive option, although a little fiddly to complete.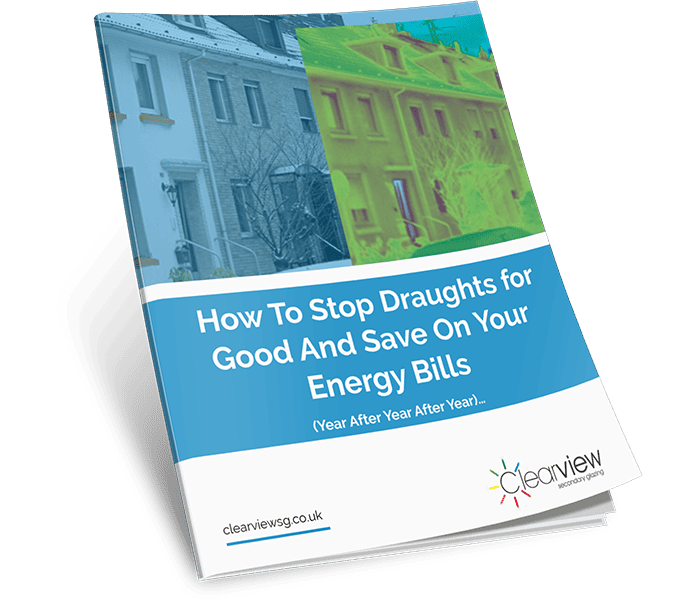 Discover How To Stop Draughts for Good And Save On Your Energy Bills
This free eGuide – written by specialists – explains in simple terms how to improve the thermal efficiency of your windows by 60% and how you can reduce your yearly heating bill by 15%.
Simply enter your name and email below and we will send a free copy straight to your inbox.
Recommended Posts
19/08/2017