---
(National) Trust us! Large or small, old or new, Clear View's customers do.
31/07/2012
No Comments
1030
Clear View Secondary Glazing have improved thermal efficiency in many of the UK's famous stately homes, and we can do the same in your home.
First off: Clear View don't fit double glazing. We install energy-efficient, noise-reducing secondary glazing to all sorts of houses, but particularly older homes. Homeowners like the fact that it is virtually invisible, and can be fitted quickly, without the need to remove existing panes, or frames. These considerations are really important in conservation areas, where it can be expensive to comply with council rules designed to preserve the look of period properties and neighbourhoods. Clear View work for The National Trust in Yorkshire and the Midlands, assisting them in their mission to improve the thermal efficiency of its historic buildings without spoiling their appearance. It's an important step in reducing the properties' energy bills.
Clear View have secondary glazed the National Trust's head office in Clumber Park, Worksop, Hardwick Hall, and Kedelstone Hall, near Derby and Longshaw Lodge, near Hathersage in Derbyshire. But, not all the Trust's properties are mansions. It owns thousands of modest buildings all over the country – cottages, semis, detached – houses just like yours.
Secondary Glazing really is non-invasive (you can hardly see it, from the outside or inside), and it comes in a range of colours, to suit your interior decor and your primary window frames: white, mahogany, light oak, and many more. There are a range of styles to suit any window style: sliding-sash, hinged, horizontal or vertical-sliding. Secondary glazing is easy to open and clean (and much cheaper than double-glazing). It is easy to fit, because old windows are not taken out. So there is no need for re-decoration. What's not to like?
Clear View was founded in 2003, and specialises only in secondary glazing. Clear View can either supply the materials for you to fit yourself (it's quite easy, if you like a spot of DIY, and want to save money), or our expert installers will do the work, check here to see if you live within the fitting region.
Clearview secondary glazing - the solution to significantly improved acoustic and heat insulation to your property, making your home or offices more comfortable, secure, greener and cost efficient to run. Achieved without the disruption of replacement windows, and without damaging the character of your building.
Recommended Posts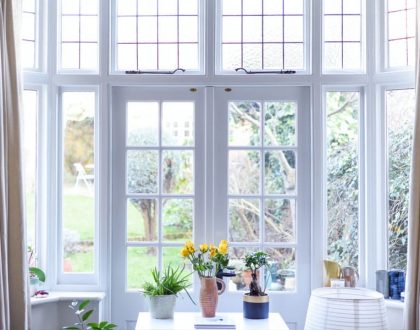 12/07/2021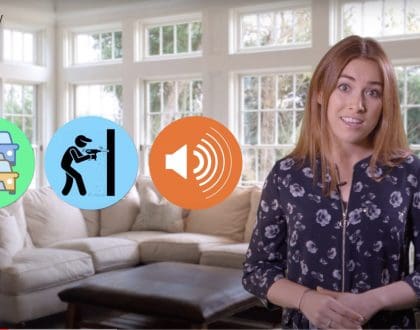 23/04/2021