---
Smash!…But no grab
15/08/2012
No Comments
1117
Burglars foiled by Clear View's secondary glazing during an attempted break-in.
A year or so ago, Clear View fitted secondary glazing to a 5 bedroomed, 1920s house within a conservation area. When winter arrived, the home owners noticed how efficiently their secondary glazing kept out the cold…and burglars!
The owner of the property discovered an attempted break-in when he came downstairs one morning. Thieves had prised open the original exterior windows by snapping through what were supposed to be burglar-proof locks. However, that was as far as they got, because then they came up against Clear View's secondary glazing, which proved to be an impenetrable barrier. It is impossible to see from the outside, so the burglars must have been very confused.
Some damage was done to the secondary glazing, so Clear View were called back to undertake repairs. The owner of the property says: "My exterior windows have a metal casement, and were fitted in the 1920s. Their locks did not cause the burglars any problem, but the secondary glazing stopped them getting into my house. And, it's all thanks to me worrying over rising energy costs. My annual gas bills were predicted to be £1,200, so I knew I had to do something about the energy efficiency of my windows. I didn't want to change the exterior look of my home, so when I heard about Clear View I gave them a call".
Because the house is in a conservation area, strict regulations about changing windows had to be observed – and Clear View's secondary glazing was the perfect way to keep planning watchdogs happy. In all, eleven windows were enhanced, including a 12ft high stained-glass window on the staircase. Secondary glazing comes in a range of colour finishes, including white, mahagony and light oak. There are various styles: sliding-sash, hinged, horizontal, or vertical-sliding, one of which (or a combination of) will be ideal for your windows.
The glazing is easy to fit, open, clean – and MUCH cheaper than double glazing. It's also more cost-effective than renewing old, single glazed wooden units. Windows are not taken out, so there's no need to redecorate. Clear View can supply the units for you to fit yourself, or if your home is in their fitting region, Clear View expert installers can do the work for you.
Clearview secondary glazing - the solution to significantly improved acoustic and heat insulation to your property, making your home or offices more comfortable, secure, greener and cost efficient to run. Achieved without the disruption of replacement windows, and without damaging the character of your building.
Recommended Posts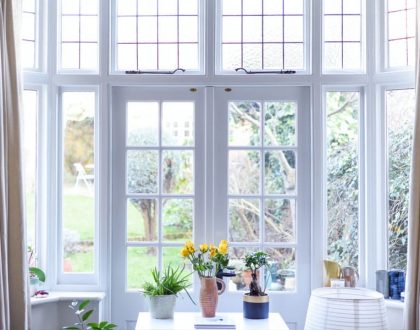 12/07/2021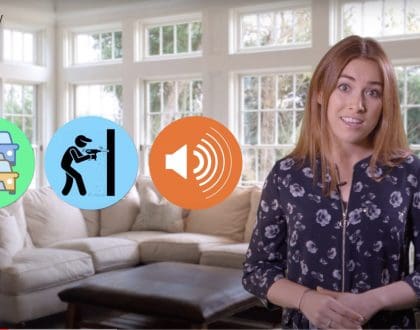 23/04/2021