---
A Guide to the Different Types of Secondary Glazing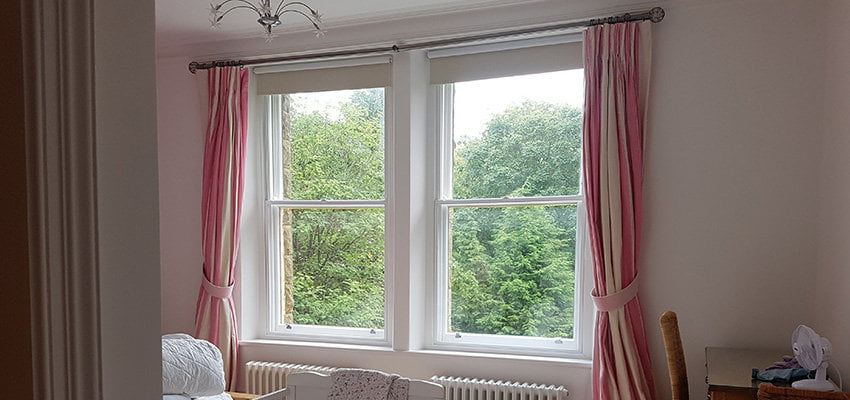 Thermal insulation, noise reduction, eliminating condensation – secondary glazing has a whole range of benefits for your property. But not all secondary glazing is created equally. With a range of different options available on the market, it's only natural to wonder which type of secondary glazing is best for your home or commercial building?
Once you start to research the product in more depth, you'll find a selection of systems and materials available to give your windows that effective secondary pane. Each comes with their own benefits, but also their own drawbacks. Naturally, it's important you're aware of these before you make a decision.
Fortunately, we're here to clear things up. Read on for our guide to the different kinds of secondary glazing – their pros, cons and which is best for your property.
Magnetic Secondary Glazing
What it is
As the name suggests, magnetic secondary glazing works using magnetic seals to attach the secondary pane to your existing windows. Stick the magnetic seals to the secondary unit and existing windows, then simply click it into place when required.
Pros
On the face of it, magnetic secondary glazing seems like an ideal solution. In truth, it does have a few benefits. It's certainly low cost and lightweight. Magnetic secondary glazing can also be readily cut to size and requires minimal DIY skills too.
Cons
However, there are some clear downsides to the system. The first thing you will notice is that it looks cheap. The panes are flimsy and prone to scratch and tarnish. You're also limited to smaller sizes because of the magnets.
Further down the line, the limited strength of the magnets becomes clear, which has a range of knock-on effects:
Strong winds and draughts can cause sheets to fall or blow off
The sheets will flap or wobble on draughty windows
Any distortion in the windows causes a break in the magnetic seals, resulting in poor performance or condensation
When you come to remove the windows for cleaning and ventilation, you'll find that they're easily damaged. The magnetic strips also leave an unpleasant residue around the window when removed.
Secondary Glazing Film
What it is
Secondary glazing film is a thin, transparent film which you stick to your window for a 'double glazing effect'. Once in place, it's tightened to the window by applying heat.
Pros
This is another cheap and seemingly convenient solution. To its credit, this system does offer some thermal enhancement and condensation control at a very low cost.
Cons
As expected, however, secondary glazing film looks terrible on windows. The film becomes saggy and not at all discreet.
Performance wise, thermal performance is limited, and you get no acoustic benefit whatsoever. Another big issue is that, once applied, you have no access to the primary window. The film is permanently fixed over the window until removed, after which it goes straight to landfill. When removed, it leaves an unsightly residue around the taped edges.
Temporary Secondary Glazing
What it is
Rather than referring to a specific material, temporary secondary glazing is any simple, lightweight screen that can be attached and removed when required. There are various forms, including magnetic secondary glazing or those which use buckles or clips to fix the panel of glass or plastic in place.
Pros
Temporary secondary glazing is a reasonable option if you're looking for a short-term solution. Let's say your primary windows are being replaced, but you need something to improve the efficiency of the existing windows for the time being.
It provides better performance than the solutions above, without the full cost of comprehensive secondary glazing.
Cons
That said, it's quite an investment if you're only going to be using it for a matter of months.
Temporary secondary glazing can also make it difficult to access your windows for cleaning and ventilation while it's in place. Without the full benefit of comprehensive secondary glazing, it might be better to simply do nothing and wait for a permanent solution.
Semi-Permanent Secondary Glazing
What it is
Semi-permanent secondary glazing is essentially the same idea as temporary secondary glazing, but is used on an ongoing basis. Property owners fit the frames in the winter and take them out for the summer, whenever they think the cold weather is over.
Pros
This is often chosen by customers who focus on appearance and price. It's generally low cost and relatively discreet.
Cons
The problem? It has limited access, which property owners don't realise until a few months later.
Semi-permanent secondary glazing has to be removed or partially uninstalled to clean or get a quick breath of fresh air. As a result, many people completely take out the secondary glazing for the summer and replace it in the winter.
This is hardly a 'solution' per se, as a number of problems remain:
Your property will become cold if the temperature drops after secondary glazing has been removed
Repeatedly taking out and replacing the unit is a big hassle
In doing so, you're likely to damage and scratch the secondary glazing
Where do you store it while it's not in use?
Quite often, semi-permanent secondary glazing gets taken out and not replaced, which is a complete waste of time and money. Or, even worse, left in the window without cleaning, allowing mould and insects to gather inside.
Wooden Secondary Glazing
What it is
Wooden secondary glazing uses wooden frames to hold the secondary glazing in place. It comes in a variety of styles, aiming to match the appearance of original wooden windows.
Pros
Like original wooden windows, the main appeal of wooden secondary glazing is its heritage appearance.
Cons
However, what you actually get is bulky, as the wood needs to be quite thick to hold the weight of the glass.
It isn't particularly cost-effective and requires significant maintenance and upkeep like regular re-painting. Even with this maintenance, wooden secondary glazing will distort over time and suffer expansion and contraction with seasonal moisture changes. Over time, this will no doubt affect both its performance and operability.
Fixed Secondary Glazing
What it is
For this option, the secondary glazing is permanently fixed in position with screws.
Pros
Because it is so basic in design, this system is potentially low cost in the short term.
Cons
Fixed secondary glazing is one of the most basic forms of secondary glazing. Unfortunately, it gives more advanced systems a bad name.
The most obvious drawback comes when you need to remove the panels. Fixed secondary glazing makes it difficult to access the primary window, making cleaning and basic maintenance almost impossible.
Aluminium Secondary Glazing
What it is
This is another, more advanced alternative to conventional secondary glazing. Rather than using wood or PVC, the frames are manufactured using high-quality aluminium.
Pros
Aluminium secondary glazing is a strong, long-lasting and high-performing option. It's thermally efficient, noise reducing and very secure. Impressive durability and heat retention provide a great return on investment with savings on energy bills, making aluminium secondary glazing a cost-effective option.
With aluminium, you also get a more slimline profile. This provides a more discreet look, minimising any impact on the appearance of your original windows and maintaining the existing style of your home. Because it can be easily removed for cleaning, maintenance or access, aluminium secondary glazing is also a great all-year-round system.
Aluminium secondary glazing can also have a variety of finishes and colour options, allowing you to customise the look to fit perfectly in your home.
Cons
Aluminium windows do tend to be more expensive than uPVC due to a higher cost of materials and manufacturing. However, when you consider that aluminium is less likely to degrade than uPVC, it can be a more cost-effective solution in the long run.
Four key areas
At Clearview, we have reviewed all the options available on the market based on four key areas:
Price
Performance
Practicality
Appearance
We firmly believe aluminium secondary glazing is the only system which ticks every box. That's why all our secondary glazing units are made using aluminium – to ensure we are offering only the best solution to all our customers.
Our bespoke secondary glazing systems are approved for use in Grade I & II listed buildings and conservation areas. Even better, we offer DIY secondary glazing kits for commercial or residential use, with a friendly team on hand to answer any questions.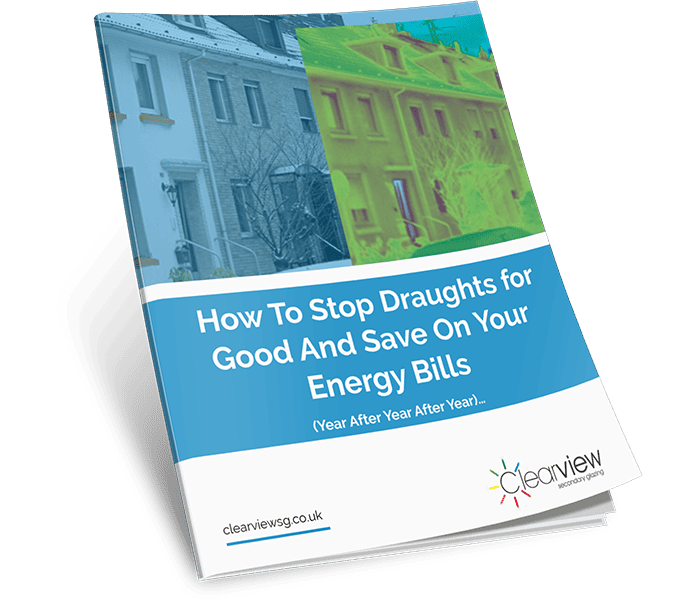 Discover How To Stop Draughts for Good And Save On Your Energy Bills
This free eGuide – written by specialists – explains in simple terms how to improve the thermal efficiency of your windows by 60% and how you can reduce your yearly heating bill by 15%.
Simply enter your name and email below and we will send a free copy straight to your inbox.
Recommended Posts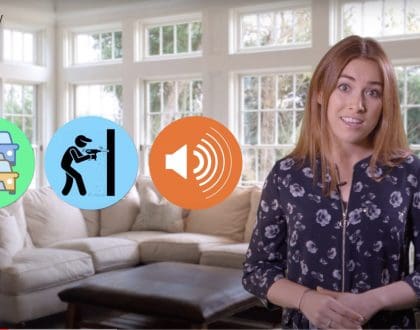 23/04/2021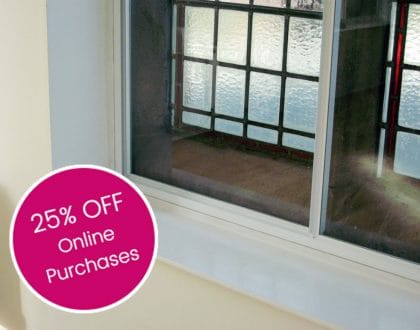 21/05/2020