---
Is Secondary Glazing Any Good? Yes – Here's Why!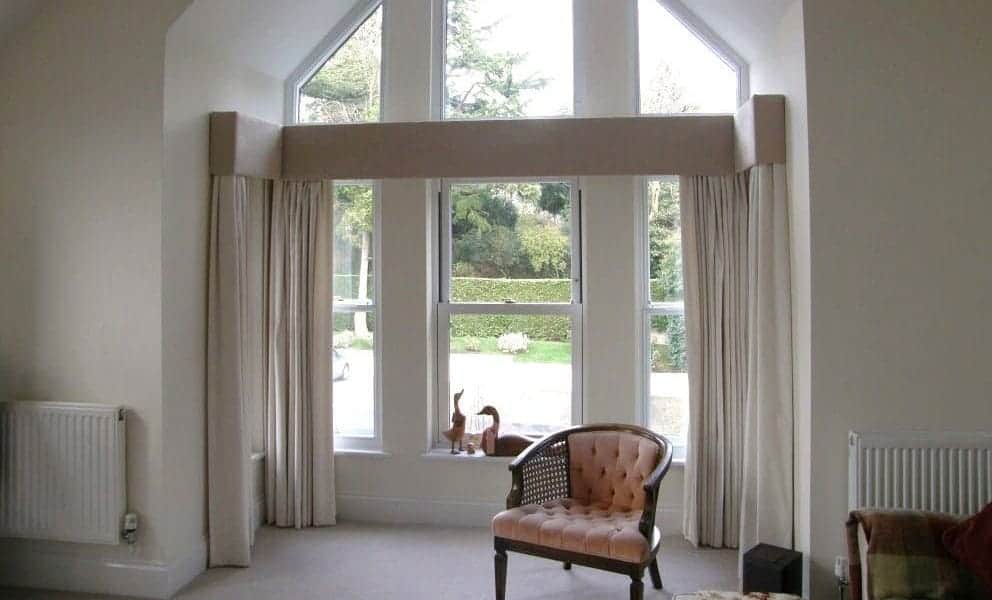 If you're looking to renovate your windows, you might have heard about secondary glazing. But the question remains – is secondary glazing any good? Simply put, the answer is a resounding 'yes'.
Secondary glazing comes with many benefits, but how exactly will it make a difference to your home? Let's run through some of the advantages of installing secondary glazing now.
Is secondary glazing any good?
Many homeowners have discovered the advantages of installing secondary glazing in their home. Secondary glazing offers unique benefits for every age and style of building. If the advantages below sound good to you – then secondary glazing is the right choice for your property!
Extra warmth for your home
Installing secondary glazing brings warmth to chilly properties. The installation of a secondary panel creates an airtight barrier between the interior of your home and the cold outside air – keeping the warmth in and the cold out.
Secondary glazing can see your thermal efficiency shoot up by 60%, lowering your heating bills and your carbon footprint. Plus, there's the additional option of enhancing the thermal insulation with energy-efficient Pilkington K or Low E glazing.
Secondary glazing keeps your home quiet
Struggling to get a good night's sleep? Secondary glazing can make a real difference. The air gap and secondary pane of glass offer added protection from disruptive outside noise. In fact, with the right specification and choice of glass, secondary glazing can reduce the noise entering your home by almost 80%.
If sound insulation is a priority for you, the most important factors to consider are the thickness of your chosen glass and the gap between the two panes. If you'd like to know the level of sound reduction you could achieve through secondary glazing, why not check out our acoustic data performance sheet?
Secure your home from unwanted intruders
In terms of security, your windows and doors are major points of weakness. But is secondary glazing any good at keeping intruders out? Absolutely!
An robust secondary panel provides an extra layer of protection – toughening windows against breakages and providing another obstacle for anyone who might try to force their way inside. Clearview also offers a range of optional security locks and handles for extra peace of mind.
Reduce condensation – and mould!
From heating to cooking and even breathing, many everyday activities add moisture to the air. The more moisture, the more condensation forms on the inside surfaces of your windows – and that can culminate in the formation of mould and mildew.
This is particularly an issue for cold, single-glazed windows. But condensation can also form between the panes of glass of double-glazed windows, if they're in poor condition.
What makes secondary glazing such an effective solution to condensation is its function as an internal seal, which not only provides a more balanced ventilation within the window – it also tackles the root cause of the problem, preventing the inside pane from becoming cold and attracting moisture.
Quick and easy installation
Want to keep your renovations easy and non-disruptive? Secondary glazing is the perfect solution. It's very quick to install, meaning minimal disruption to your day-to-day life.
It's so simple, in fact, that you can even do it yourself. We offer easy-to-install DIY secondary glazing kits that take the stress out of the installation process, so you can sit back and appreciate your secondary-glazed windows in no time at all.
Retain your home's character
Nothing looks worse on a period property than poorly-made uPVC double-glazed windows. But the alternative means sticking with single-glazed windows that let heat escape – and cold air and noise pollution seep in.
Fortunately, there's another solution. Secondary glazing complements your original windows, providing them with extra thermal and sound insulation, just as double-glazed windows would. Incredibly discreet, secondary glazing lets your windows' character shine through – and retain all the benefits.
Secondary glazing offers you value for money
With DIY options available, secondary glazing installation is flexible to meet your needs and budget. What's more, secondary glazing pays for itself through what you save on your energy bills. Potential energy bill savings can rise to up to 10%, knocking a considerable portion off your bill by the end of the year.
Recommended Posts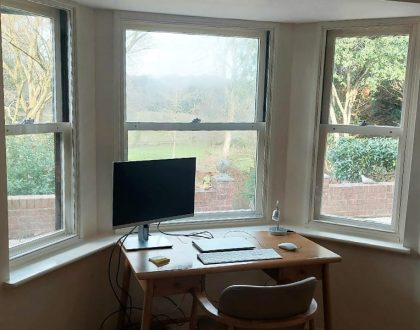 11/03/2022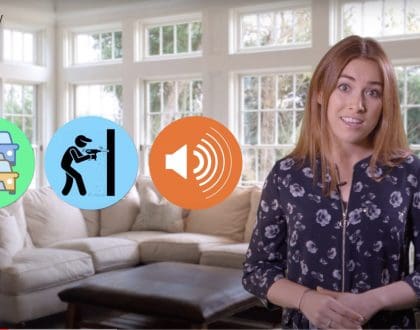 23/04/2021