---
A warming morning.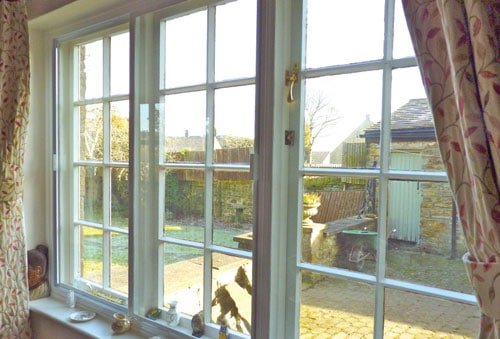 20/03/2013
No Comments
1400
No mess, no fuss – Clearview quickly fitted secondary glazing to a room at Anita Allen's Victorian cottage, making it warm all winter.
It took only a morning for Clearview to fit the secondary glazing you can see in these pictures. Actually, you might not be able to see it – but that's the beauty of Clearview! As a company, we specialise in quickly making homes much warmer by stopping cold draughts blowing in through windows, and heat rushing out – dramatically increasing your fuel bills.
Clearview's secondary glazing gives an almost invisible barrier between you and cold weather, as well as reducing unwanted street noise. Secondary glazing is the ideal insulation for period homes and in conservation areas, where planners aren't keen on modern, double glazed window units spoiling the look of a street.
The windows featured here are at Anita's Victorian cottage in Yorkshire. They belong to her dining room, where she likes to sew – but it was very cold in winter. The original single-glazed panes were in good condition, but let a lot of cold air in. Anita read articles about Clearview's secondary glazing, and even recognised one of the customers we featured!
She says: "I needed to make the room warmer, but didn't want to replace my original windows. I read about Clearview and thought secondary glazing would be a cost-effective way of insulation. The glazing was fitted by Clearview in a morning with no mess, fuss or need for re-decoration. And, most importantly, the room's been much warmer this winter. Clearview were very straight forward firm to deal with; efficient, professional, and very clean and tidy".
Clearview's secondary glazing frames come in a range of colours, including white, mahogany, and light oak. The glazing is easy to fit, open, and clean. It is more cost-effective than renewing old, single-glazed wooden units. Replacing old frames is not the best idea, as timber from Victorian and Edwardian windows is usually far superior to that used today. You can fit our secondary glazing yourself, or our installers may be able do the work for you if you live in our fitting area.
English Heritage have published research that shows Clearview's methods can match the performance of double glazing.
Clearview secondary glazing - the solution to significantly improved acoustic and heat insulation to your property, making your home or offices more comfortable, secure, greener and cost efficient to run. Achieved without the disruption of replacement windows, and without damaging the character of your building.
Recommended Posts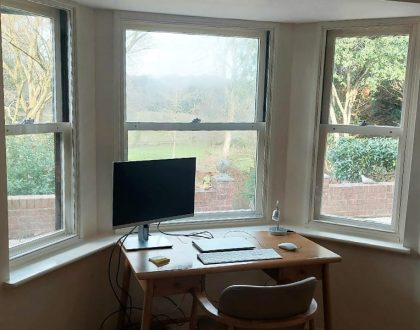 11/03/2022