---
We'll really hug your curves. (Ahem, we are talking about your bay window).
Are you going round the bend wondering how to insulate that lovely, original curved bay window in your front room? You can relax, Clearview's almost invisible secondary glazing units can be used on the most complicated of curves, the bendiest of bays.
Curved bay windows are a charming feature of many homes built in the 1920s and 1930s, but they are single glazed and insulating them efficiently (without taking away the beauty of the original window) has always been difficult.
The room pictured here is in a house which was built in 1927. Again and again, the homeowners, Malcolm and Susan, had tried to conserve heat by fitting the window with clear plastic sheeting, but it regularly needed replacing. Then they heard about Clearview secondary glazing, and gave us a call.
Says Malcolm: "Clearview were very straightforward to deal with. We liked that they could manufacture curved panels to fit our window. Their measuring was meticulous, and everything was fitted in a morning".
"The job was done just before Christmas, and we soon noticed that our front room was much warmer, and there was less noise from outside".
Clearview's secondary glazing fits over any window panes, and can slide, tilt, or turn to suit your requirements. It is ideal for older properties – especially those in conservation areas – because city planners are not keen on double glazed units spoiling the appearance of a residential area.
Clearview secondary glazing is available in a wide range of finishes, including white, mahogany and light oak, plus colours. The glazing is easy to fit (either DIY, by a local tradesman, or our experienced team of installation engineers). It's also more cost-effective than replacing old, single glazed wooden units.
Replacing old frames often isn't a good idea, as the timber in Victorian and Edwardian windows is usually far superior to the timber used today.
English Heritage have published research showing that Clearview's methods can match the performance of double glazing.
Recommended Posts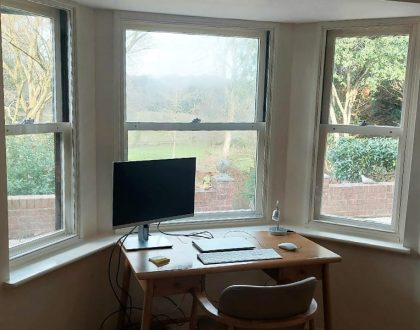 11/03/2022