---
Noise Reduction In Listed Buildings or Conservation Areas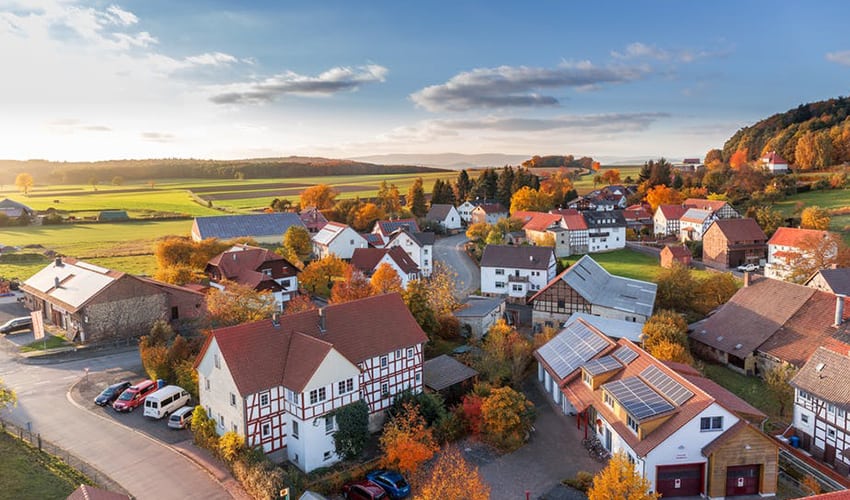 Often, the perfect home may not be placed in the perfect environment. Even if your historic house full of charm is everything you ever dreamed of, the noise pollution from outside may be a nightmare you are wanting to escape. While it may be more difficult to reduce noise in a listed building, with complex structural features and planning permissions to navigate, it is possible to free yourself of the constant noise, leaving you with a calm, peaceful home to enjoy.
If you're wanting to reduce noise in your listed building or home within a conservation area, here are your options:
Specialist curtains or blinds
Much of the noise heard from outside is carried indoors through the flat, smooth surface of the windows. In order to counteract this, there are many noise reducing curtains and blinds available to buy. These are made out of thick, especially manufactured materials that are designed to stifle any sound that lies beyond the window it is decorating. While they are a fast, hassle free option, requiring no invasive building work, in order to enjoy the full benefits you must have your blinds or curtains permanently drawn, preventing you from taking in your surrounding views or basking in the natural sunlight.
Acoustic panelling
Acoustic panelling is a great way to absorb any sound that is bothering you. However, while these panels are effective noise reducing solutions, they are more practical than they are aesthetic. Opting for this method will involve a hefty installation procedure to fit the – often unsightly – panels to your interior walls. This could quickly remove any charm from a historic home.
Noise dampening plastic film
Fitting specialist plastic film over your existing window frames is another option for reducing internal noise, and is one that doesn't require planning permission to do so. However, while it is simple to fit it only offers a limited level of noise reduction.
Secondary glazing
Many older buildings suffer from unwanted noise due to the fact that their windows are only single glazed. But replacing these with double glazing is often out of the question as it is impossible to find modern windows that match the ancient aesthetic. Secondary glazing is the perfect solution, offering an additional layer of glazing without needing to remove the original features. Secondary glazing is simply fitted to the wall of the original window rather than on the actual frame, leaving it undamaged. Sound insulation is just one benefit of secondary glazing, helping to keep homes warm, safe and free from condensation too.
Here at Clearview Secondary Glazing, we are happy to restore your historic home to peace once more. Learn more about our sound insulation solutions online.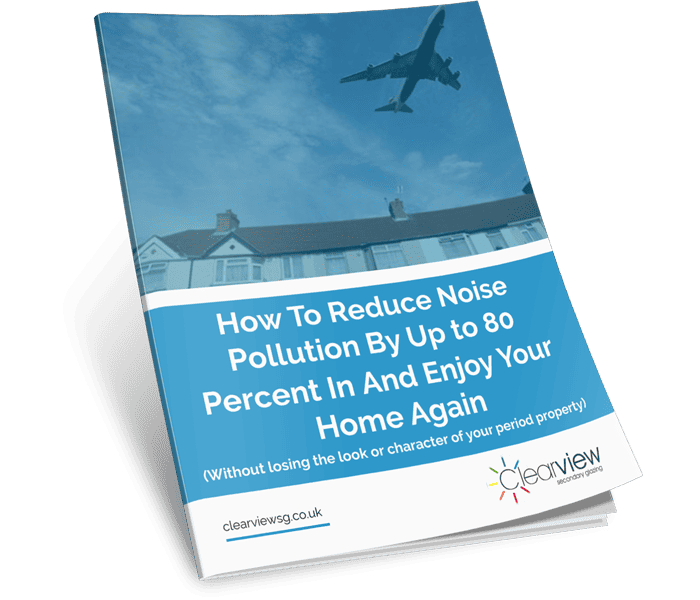 Discover How To Reduce Noise Pollution By Up to 80% In 14 Days or Less
Is noise disturbing peace in your home? The good news is there is a solution. Our free guide explains how "How To Reduce Noise Pollution By Up to 80% In 14 Days or Less… …And Enjoy Your Home Again"
Simply enter your name and email below and we will send a free copy straight to your inbox.