---
Replacing Windows In Period Properties
07/05/2017
No Comments
1555
Though windows have a practical reason for being installed in properties, they're also one of the most important selling points a property can have. A property with great windows looks appealing from the outside, and is usually well insulated and soundproofed. The windows in period properties can occasionally come with their faults; through simple wear and tear period property windows can suffer from draughts, unwanted noise, and rot. However, this is counterbalanced by the fact that through their design and original materials they help to highlight the historic value of the property and ensure the style is in keeping with that of the period in which it was built.
Period properties will either have the original windows still in place or they will have updated versions that were installed at a later date, so if you have a period property and are thinking about replacing the windows, there is a lot to consider.
Should You Replace Original Windows in a Period Property?
Replacing windows in a period property is not as straightforward as replacing windows in a more modern building. In fact, if your property is listed you are restricted as to what replacements you can make and often you will need to seek the advice of a professional to ensure you are well within your rights to make the changes.
Many period property owners will at one point or another consider replacing the original windows. This could be because the windows are not performing as well as they could be, are letting in noise or they could even be making it difficult to heat the room. However, it is always advised to avoid replacing original windows in a period property if possible. This is for a number of different reasons:
Original windows could be made out of materials that are now rare. Therefore, replacing them would mean getting rid of something that is quite valuable. Window glass was expensive until the mid-1800s and therefore windows made before this are hard to come by.
Original windows add value to a period property and are a huge selling point. For anyone who is interested in the design and style of period properties, the windows are one of the most important features.
It can be difficult to find windows today that are similar to those from the Victorian, Edwardian, or Georgian eras. Though there are impressive replicas, nothing looks better on a period property than original windows that have been kept in a good condition.
Alternative Options to Replacing Original Windows
Instead of replacing windows in a period property, there are other options. Repairing a period window is possible and there are many professionals that specialise in this service. By repairing an existing window not only are you keeping of the original features of the property intact, but you are also improving it for future use.
If the reason for wanting to replace a window in a period property is to cut down on unwanted noise or draughts, secondary glazing is an option. Secondary glazing provides an additional window layer to reduce noise and increase insulation, but without altering the windows that are already in place.
To find out more about replacing original windows in a period property or to talk to an expert about your different options, get in touch with Clearview Secondary Glazing. Contact us today on 0114 294 5018 or online.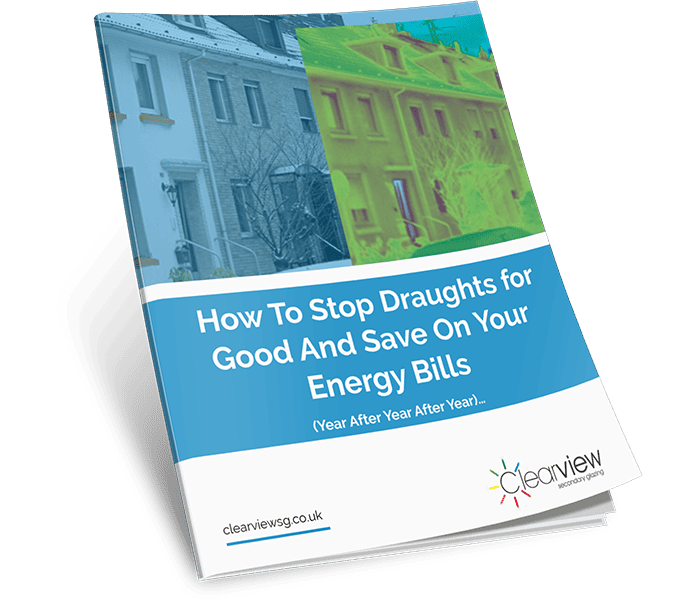 Discover How To Stop Draughts for Good And Save On Your Energy Bills
This free eGuide – written by specialists – explains in simple terms how to improve the thermal efficiency of your windows by 60% and how you can reduce your yearly heating bill by 15%.
Simply enter your name and email below and we will send a free copy straight to your inbox.
Clearview secondary glazing - the solution to significantly improved acoustic and heat insulation to your property, making your home or offices more comfortable, secure, greener and cost efficient to run. Achieved without the disruption of replacement windows, and without damaging the character of your building.
Recommended Posts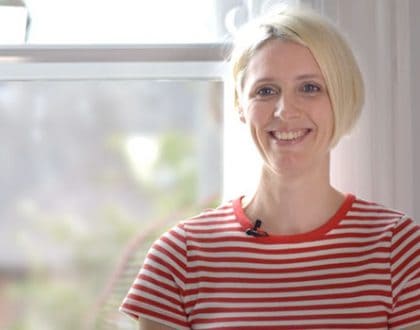 14/09/2017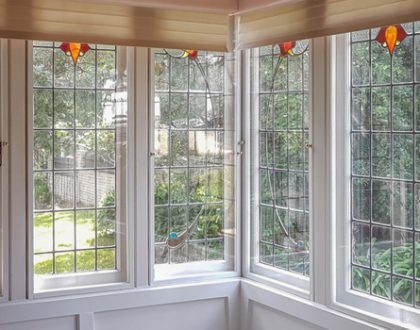 01/08/2017