---
Win a £50 Amazon Gift Voucher! Simply leave a review or share a photo of your secondary glazing to enter the competition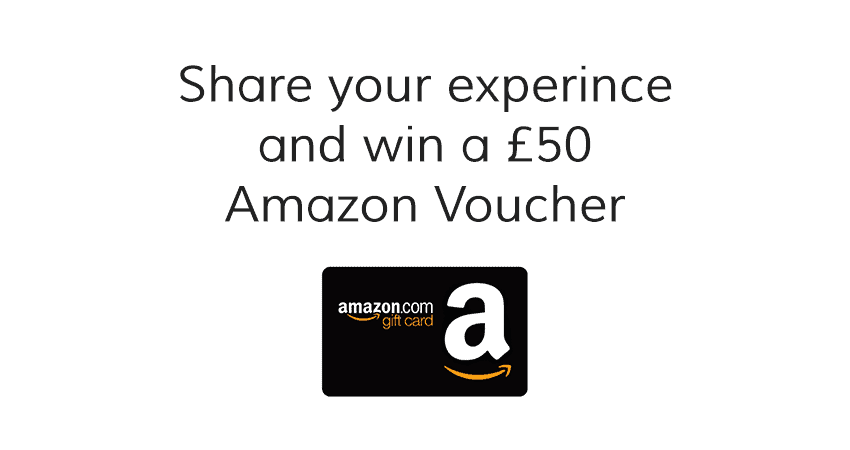 Customer satisfaction is really important to us and we love to hear what you think of our products and service. Please take a minute to write a review about Clearview Secondary Glazing or send us a photo to share your own experience.
As a little thank you from us anyone who leaves a review or shares a photo of their secondary glazing will be in with a chance of winning a £50 Amazon gift voucher.
We will select a winner at random every 3 months from all the reviews and photos received.
Simply write your review on our Facebook page, Google My Business account or our Which? Trusted Trader listing and you'll automatically be entered into the prize draw.
Post your review on all the above platforms and send us a photo of your secondary glazing and you will have four chances of winning.
Leaving a review or sending a photo is easy. Just choose your preferred platforms and follow the instructions below. If you get stuck then please feel free to give us a call on 0114 294 5018 and one of our team will be happy to help.
Facebook
1. Login to your Facebook account.
2. Go to the Reviews section on the left side of of our Facebook Page's Timeline. www.facebook.com/ClearviewSG.
3. Click the grey stars to choose a rating and write an optional review.
4. Click done.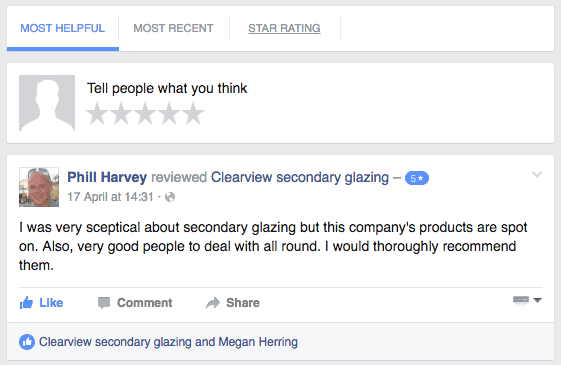 Google
1. Login to your Google account.
2. On your computer, open Google Maps.
3. Search for Clearview Secondary Glazing.
4. On the card that appears below the search box, scroll down and click Write a review.
5. In the window that appears, click the stars to give us a score and write a review.
6. Click post.
Which?
1. Go to our Which? Trusted Trader account on www.trustedtraders.which.co.uk/businesses/connection-products-ltd-t-a-clearview-secondary-glazing/.
2. Scroll down to our reviews and above click Create a review.
3. You will need to either login to Which? Or register for a profile.
4. Once logged in you will be able to create your review by selecting your rating and writing about your experience.
5. Click post review.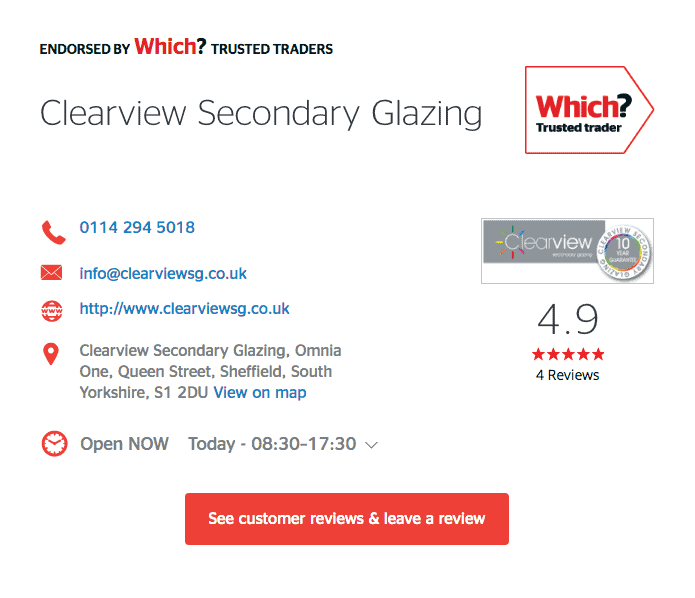 Photo
We love to see how secondary glazing blends into your home. Please send any photos of your secondary glazing to [email protected] or share any images you have with us on our social media pages.
Thanks again for your business, support and feedback. We look forward to reading your reviews and seeing your secondary glazing.
Click here for the full Terms & Conditions >>
Recommended Posts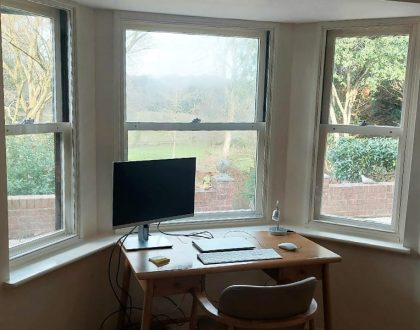 11/03/2022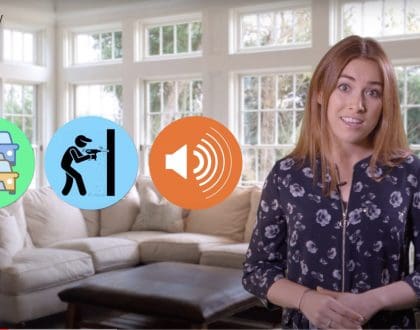 23/04/2021