---
3 Ways to Soundproof Your Home (You Haven't Considered)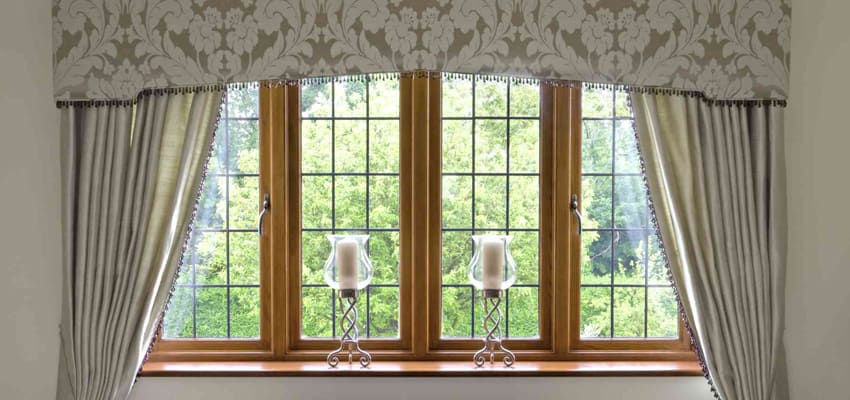 Some homeowners have long suffered with substandard noise insulation in their property. Others have just bought a home only to find it's poorly soundproofed. In either case, it's not something you should put up with.
Noise insulation is key to a happy home. How are you supposed to enjoy family life with the noise of the neighbours, traffic or barking dogs piercing through your living room? But for so many homeowners, conventional soundproofing – within the walls – is financially out of reach.
Fortunately, there are alternatives. Read on as we provide some sound advice when it comes to soundproofing your home.
Close the door on external noise
As well as being crucial for heat insulation, your home's doors play a key role in keeping noise out. Needless to say, they need to be closed to work, but they should also be insulated wherever possible to keep out unnecessary noise. Add draught-proofing and weathering strips to external door frame to cover any gaps.
Your internal doors can also make a difference. Firstly, they reduce the amount of noise coming from other rooms in your home. Internal doors can also reduce levels of external noise by adding another layer of soundproofing between yourself and the outside noise – on a vestibule, for instance. To provide maximum effect, look for solid wood doors. These will minimise sound passing through and won't set you back anywhere near as much as an external door.
A noisy pane
Windows are another key point of entry for external noise. Sound waves can easily get through single-glazing, gaps around window panes or any opening in the frame. In many cases, double glazing has already been installed and simply isn't doing the job. So, what else can you do to minimise noise ingress?
Thicker curtains are a good place to start, adding a supplementary sound barrier to your windows. For a more effective solution, consider secondary glazing. This adds another layer of soundproofing with a secondary window pane and sound-reducing gap on the inside of your existing windows. With the right secondary glazing specification, it's possible to achieve 5 times the noise insulation of double or triple glazing and effectively half the noise entering a room.
Soak up the sound
Another way to complement your home's soundproofing measures is through sound absorption. Like curtains, thick furniture or furnishings can absorb sound as it passes into your home and reduce the noise you actually hear:
Rearrange furniture – position sofas and cabinets against shared walls in semi-detached or terraced homes
Fill a bookcase – books are great at absorbing noise, so placing a full bookcase by the wall will soak up plenty of noise from neighbours
Use thick carpets and rugs – these will complement the sound insulation of your room, as well as making it extra cosy for you and your family
Can we help?
If you're looking for an effective way to soundproof your home, Clearview can help. We provide top rate DIY secondary glazing kits for fast, simple and high-performing noise insulation. Single-glazed, double-glazed, modern or historic, our secondary glazing is suitable for any windows in any home. Get your free quote today.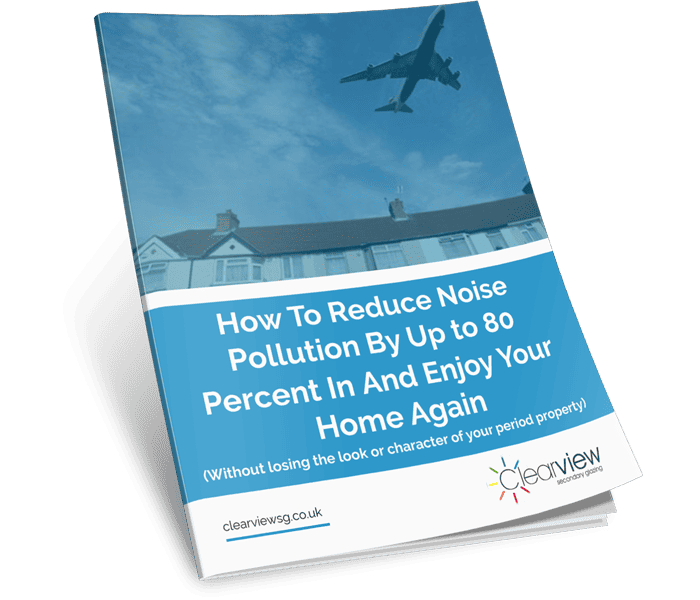 Discover How To Reduce Noise Pollution By Up to 80% In 14 Days or Less
Is noise disturbing peace in your home? The good news is there is a solution. Our free guide explains how "How To Reduce Noise Pollution By Up to 80% In 14 Days or Less… …And Enjoy Your Home Again"
Simply enter your name and email below and we will send a free copy straight to your inbox.