---
Is there a huge pane in your home? (Yes, we have spelt that correctly)
24/05/2013
No Comments
1078
Clearview fitted secondary glazing to a customer's Edwardian home in Sheffield, including a 6ft x 5ft pane for the bay window.
"Don't spoil the window view!"
Clearview always keep that request in mind when fitting secondary glazing, because it is not intended to be seen.
Despite the fact that this customer had been told by other companies that 2 panes would be needed (which would have been unsightly), Clearview were able to fit a 6ft x 5ft pane into the bay window without any problem.
Clearview secondary glazing keeps heat in, and cold out. It is very effective at insulating single-glazed windows in period properties and listed buildings. Clearview's glazing is made-to-measure, and can fit over any panes – with the added benefit that it can slide, tilt or turn to suit.
On this project, Clearview were asked to fit secondary glazing to 5 windows. The customers have lived in the house since 1977, and had long sought a cost effective way of draught-proofing windows without spoiling the exterior look of their house. The bay window pictured here has a very large middle pane (6ft x 5ft). Clearview were able to fit one panel, with a handle on the bottom edge so it opens easily.
2 smaller panes at the side of the bay were fitted with secondary glazing that slides up and down – matching the sashes of the original windows.This means the windows can still open easily to let in air.
Clearview also fitted secondary glazing in the dining room, and three upstairs bedrooms.The rear bedroom has sliding secondary glazing – another easy way of allowing in air.
The customer remarks "The secondary glazing looks great, and the various styles used for different windows are very clever – and allow me to open the windows easily. I was pleased Clearview could fit one large, single-glazed pane on the bay, though it was so big I worried it wouldn't fit through the door. Our home is much warmer now the secondary glazing is in – especially the bedrooms. We don't have the heating on anywhere near as much, and have noticed that there has been a significant reduction in noise from the road."
Clearview's secondary glazing is ideal for period homes in conservation areas, where city planners are not keen on modern, double-glazed window units spoiling the look of a street.
Secondary-glazing frames come in a range of colours, including white, mahogany, and light oak. The glazing is easy to fit, open, and clean. It is more cost-effective than renewing old, single-glazed wooden units. Replacing old frames is not the best idea, as timber from Victorian and Edwardian windows is usually far superior to that used today.
Clearview can supply the secondary glazing for you to DIY, or their installers will do the work if you live in their fitting area.
English Heritage have published research that shows Clearview's methods can match the performance of double glazing.
Clearview secondary glazing - the solution to significantly improved acoustic and heat insulation to your property, making your home or offices more comfortable, secure, greener and cost efficient to run. Achieved without the disruption of replacement windows, and without damaging the character of your building.
Recommended Posts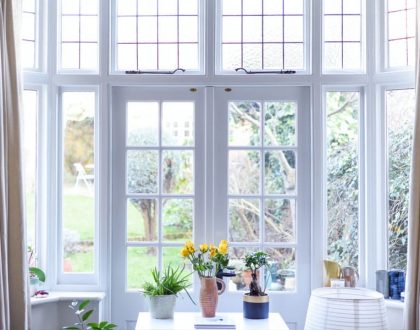 12/07/2021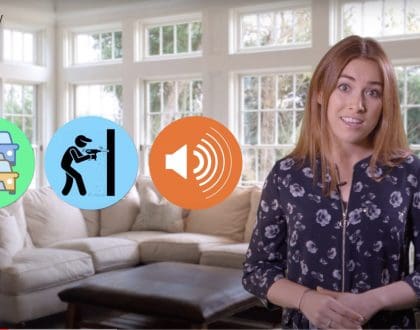 23/04/2021