---
3 Home Improvement Trends for 2021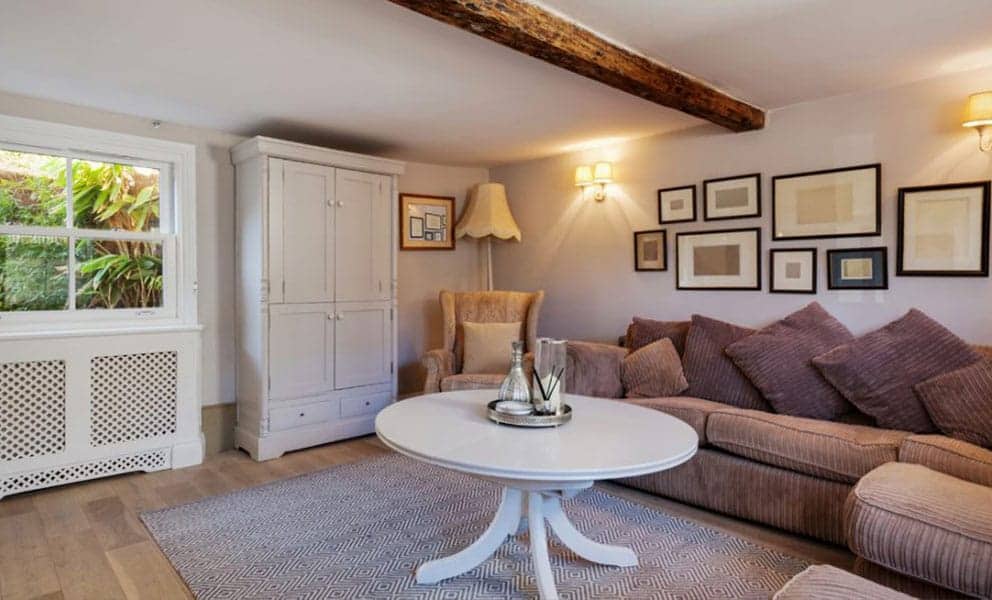 Home is where the heart is. So it's no surprise that so many of us want to improve our homes in various ways. That can range from a new downstairs toilet to a small extension or conservatory, with home improvement trends changing year upon year.
While most people aren't necessarily concerned about 'keeping up with the Joneses', it's good to know what kind of home improvements are proving popular – so you can make sure your home stays modern and appealing, as well as maintaining its value in the changing market.
That's especially true in 2021, when it's expected that people will be improving their homes even more than usual. Read on as we discuss why home improvements are on the up, and which home improvement trends to look out for.
Improving your home in 2021
2020 was a stand-out year in more ways than one. First and foremost, it saw most of the country – and the world – put into various lockdowns to slow the spread of the coronavirus pandemic. That had several knock-on effects to other areas of life, including home improvement.
While admittedly, many people suffered financially from the lockdowns, others were simply left working from home with nothing to do and nowhere to go. The result was lots of people with more disposable income than ever before.
What better way to use that money than improving your home? According to money.co.uk's Renovation Nation Report, UK homeowners spent an average of just over £4,000 on home improvements between March and August 2020.
The majority of those homeowners cited more time spent at home for the reason behind their investment. With 73% admitting they will continue to stay home as much as possible, even as lockdown measures are relaxed, this is something we can expect to continue throughout 2021.
Here are three of the home improvement trends we expect to see in 2021…
1. Going greener with energy-efficient fixtures
According to a home improvement survey by Rated People, 57% of UK residents said they want to be more eco-friendly in 2021. That includes the growing trend for greener ways of living, such as eating less meat, recycling and avoiding the endless cycle of cheap, throwaway products.
However, it also refers to greener home improvements. Solar panel installation allows homes to generate their own clean energy, reducing reliance on the national grid, which is less than 10% renewable. Also among the top jobs posted on Rated People is roof insulation, which is a quick, cost-effective way to keep heat inside your home.
However, with most homes already having adequate roof insulation – and solar panels causing a significant visual impact on your home – one of the most popular eco-friendly home improvements in 2021 may well be windows and doors.
Improving the energy efficiency of your windows through secondary glazing, for example, can increase thermal efficiency by 60-70%. It keeps more heat inside your home, so you don't need to turn the heating on as much or as high. The result is less energy used, less impact on the environment and lower energy bills in the long run.
2. 'Chintz Charming' – vintage design
According to home décor magazine, Ideal Home, vintage design is set to be one of the biggest trends of 2021. Dubbed 'Chintz Charming' by Not on the High Street trend curator, Emily Smith, it reflects a longing for traditional, comforting design following far too many years of internet immediacy and fast fashion.
Chintz Charming can manifest itself in various ways. Vintage-style coloured glassware, antique accessories and retro prints all add to the look. While these are simply design and decoration choices, this style can also be achieved with more substantial home improvements for 2021.
Namely, the classic features that already adorn so many homes in the UK. Heritage fixtures like doors and windows are iconic of yesteryear, and simply cannot be imitated by modern PVC alternatives. As such, preserving them should be a priority in the coming months and years, if you want to embrace the Chintz Charming trend.
If it's your original wooden windows you want to preserve, Historic England recommends secondary glazing as an effective way to reduce air leakage and heat loss while retaining the original style and character.
3. Home office improvements
Home improvements aside, one of the biggest trends of 2020 was remote working. As part of the Government's social distancing measures, people were asked to work from home wherever possible.
Despite being a forced, temporary measure initially, both employees and employers had their eyes opened to the potential benefits of working from home. Employees got a better work-life balance, saving time and money with no need to commute, while employers could save money on office costs, as well as having happier staff.
With 81% of staff now expecting to work remotely at least one day a week, and a third looking to work from home for three or more days, it's fair to say remote working is here to stay. That leads us to the final big trend for home improvements in 2021 – the home office.
While you might have been able to put up with bugbears like a cold draught or noisy neighbours when working from home temporarily, a permanent switch will call for more attention to your home office setup.
As well as making small changes like a suitable desk and chair, secondary glazing can help you create a more comfortable home-working environment. The discreet panel will reduce the amount of noise getting into your home office, making it easier to concentrate on your work. It will also keep more heat in, so you can stay warm from nine till five without seeing your energy bills skyrocket.
Improve your home with secondary glazing
From vintage design to eco-friendly enhancements, secondary glazing is one of the most versatile home improvements for 2021. As well as keeping up with various trends, it will improve your property's security, improve heat and noise insulation, and eliminate condensation.
Want to find out more about how secondary glazing can improve your home? Get a free quote online or contact the Clearview team.