---
Soundproofing Tips for a Quieter Home
The difference between a house and a home is the atmosphere you create while in it. Ideally, a home is a place for relaxation, privacy and tranquillity, where you feel free to enjoy time with friends and family without interruptions and of course, without feeling like you must limit your activities. However, no matter how beautiful your interior design is, uncontrollable factors such as noisy neighbours or simply thin walls (especially when living on a terraced street) can disturb this inner peace.
If your quiet nights in are constantly bothered by noise pollution from next door, or if you feel that your children's instrument practice is becoming an annoyance to your neighbours, all is not lost! Here are some soundproofing tips to help you achieve a quieter home.
Decorate with Materials that Absorb Sound
Something as simple as adjusting your interior decoration habits can help towards controlling the sound that comes in and out of your home. Swap the wooden, tiled or laminate flooring for carpeting or even better, specialist padded carpets to minimise the sound that bounces around the room. If you are in no rush to adopt such a major DIY task, investing in large, plush rugs can provide the same effect, as well as providing a stylish update to your interior!
Dress Your Windows Right
Windows are a marvellous feature for any home, allowing a little of the outside in. However, the smooth, hard glass of the windows also makes them prime culprits for letting unwanted noise transfer from the outdoors world and into your home. While double glazing is better than single glazed glass, installing secondary glazing offers unbeatable sound insulation. High quality secondary glazing can reduce in excess of 50 decibels, halving the level of noise that enters a room! For extra isolation, dress these windows with specialist sound blocking curtains.
Seal Your Interior Doors
Once you have addressed your furnishings and windows, it's time to tackle your interior doors. Even if you have the most robust, thick doors, sound can still travel around and through the house by seeping through gaps around the door, between the panel and the frame. Seal this sound in with a thick foam, soundproofing tape.
A noisy home doesn't need to stay that way forever. Whether you are a quiet family disturbed by external noise, or are have a busy, hectic lifestyle but don't want to interrupt your neighbour's peace, making these simple changes can help create a quieter home.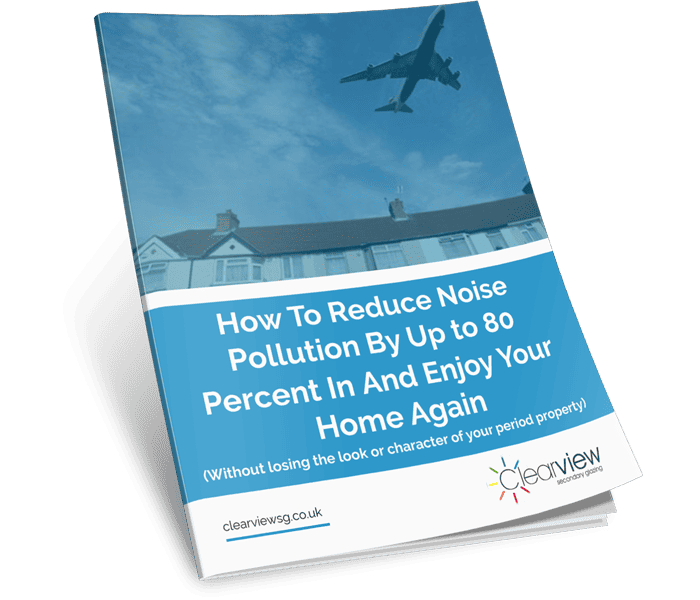 Discover How To Reduce Noise Pollution By Up to 80% In 14 Days or Less
Is noise disturbing peace in your home? The good news is there is a solution. Our free guide explains how "How To Reduce Noise Pollution By Up to 80% In 14 Days or Less… …And Enjoy Your Home Again"
Simply enter your name and email below and we will send a free copy straight to your inbox.
Recommended Posts
21/01/2018