---
Forget everything you thought you knew about secondary glazing
17/12/2013
No Comments
1672
There are a range of opinions on secondary glazing. In fact, some people get quite passionate about the subject. Architects, estate agents and period property owners all agree on the importance of using appropriate windows. The front of a building is its face, the windows its most noticeable feature. Beauty is in the eye of the beholder; but balance, symmetry and proportion are always important factors. We've all seen rows of houses where one property looks perfect and the one next door looks just…wrong. More times than not, the difference between beautiful and beastly is down to the replacement windows.
If you have an old house and the windows need replacing or renovating, you have 3 choices. The first is to have hardwood double or triple glazed replacement windows made, but they can be very expensive, and not always feasible if you live in a listed building, or your home is in a conservation area. Option number two is to buy uPVC or hardwood double glazing from one of the well known national companies. Or, you could look into secondary glazing. Each option has its pros and cons, but aesthetic and economic considerations are probably at the top of everyone's priority list.
Usually, no amount of tropical hardwood used for bespoke replacement doors and windows can compensate for the loss of character a building undergoes when its windows are replaced. Modern sash-style double glazing is available but English Heritage believe it does not usually look appropriate. Modern timber rarely has the strength and lifespan of old timber, so over time, bespoke replacement windows may not be for the long haul.
What about uPVC replacement windows? According to English Heritage, uPVC windows spoil the look of England's 9,000-plus conservation areas – areas officially classed as being of historic architectural importance. Importantly, uPVC double-glazed windows in older houses – built before the 1930s – will not add value to your property. They are more likely to decrease its value as potential buyers calculate how much they will need to spend replacing them. uPVC seems an increasingly poor investment as we learn more about the related environmental hazards. In many areas, local planning regulations rule out new windows, and if you live in a listed building, you must have listed building consent to replace your windows with plastic ones.
That leaves secondary glazing. Secondary glazing is a form of double glazing provided by an additional unit on the inside of the window. With secondary glazing, original windows can be renovated to their former glory by a skilled tradesperson, usually at a fraction of the cost of replacement windows. Once complete, the installation of quality secondary glazing enhances the comfort of the property by giving better thermal efficiency, and in turn giving lower energy bills and helping with condensation problems. Secondary glazing also offers better acoustic performance, because the gap between the glass is greater.
Why then is there such divided opinion about secondary glazing? Let's deal with a few myths.
"Secondary glazing is ugly".
Poorly constructed and installed secondary glazing can be unsightly, but there are companies producing quality secondary glazing for the period property and heritage sector. Properly manufactured and fitted, secondary glazing is barely visible, inside and out.
"Secondary glazing is obtrusive".
There's an art to fitting secondary glazing in older properties. Out of true window frames need to be accommodated and balanced to the eye. When it's accounted for and fitted properly, all you see is the unique, original window.
"Secondary glazing is a cheap alternative to double glazing".
Yes, it is: it usually costs much less than replacing original windows. No, it doesn't need to look cheap. Choose your supplier carefully, and it won't look cheap at all. The historic buildings in the pictures here: Kedleston Hall, Renishaw Hall and Lea Hall, have secondary glazing fitted by period property experts, Clearview Secondary Glazing.
Good secondary glazing pays equal attention to appearance, performance, practicability and price.
There's pressure on conservationists to specify modern-day window replacements more freely. But, unless you have the budget for craftsman-made replacement windows, what's available can look homogenous. Heavier glazing bars and frame sections accommodating modern sealed units go nowhere near replicating the appearance of the original windows. So the original window design and structure gets lost for all time. Ecology-wise, why scrap a potentially serviceable window, only to replace it with twice as much material (likely of a lower grade) and add to landfill and energy consumption? All this, with the potential for sealed units to fail and gas filled chambers to degrade over time.
With the right secondary glazing, less material is added into an existing structure and can provide over 60% better insulation performance. It's invisible from the outside, subtly blended from the inside, accessible and simple to live with. Building character is maintained, insulation enhanced. Some may argue that the performance enhancement of a U-Value to approx 1.8 W/m2K does not achieve the standards of a modern window solution, but it's not far off and arguably better than destroying a building's history.
Secondary glazing may not be a panacea, but there are systems out there offering a genuine alternative to replacement windows. Ideal for those of us wanting to preserve our property, and do our bit for sustainability and lowered energy consumption.
Secondary glazing, don't knock it till you've tried it.
Clearview secondary glazing - the solution to significantly improved acoustic and heat insulation to your property, making your home or offices more comfortable, secure, greener and cost efficient to run. Achieved without the disruption of replacement windows, and without damaging the character of your building.
Recommended Posts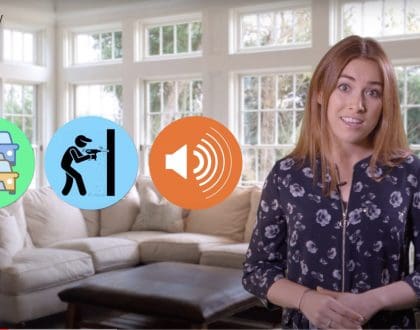 23/04/2021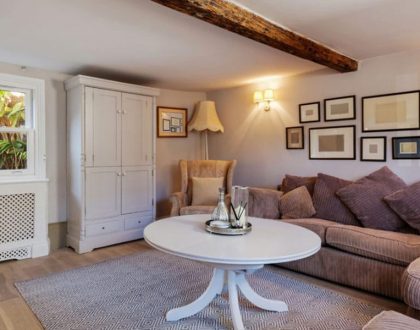 09/03/2021