---
How to Keep Your Home Cosy This Christmas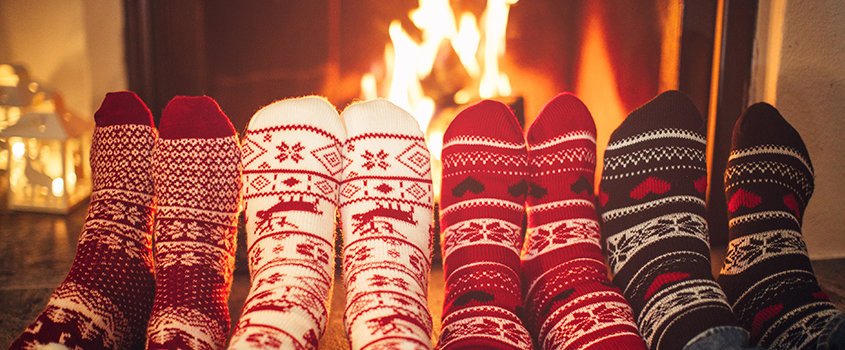 Gifts and (far too much) food aside, Christmas is all about quality time with your loved ones. We all dream of cosy days and even cosier nights under a blanket watching bad movies. Unfortunately, that dream isn't a reality if your home is cold and uninviting. It doesn't have to be that way though. Read on as we look at four key elements that will make your home cosy this Christmas.
1. Seating
When it gets to November each year, the Christmas adverts begin to crop up on TV. And every year, without fail, a number of those are for sofas. Why? Because seating is an essential ingredient in a welcoming home.
That said, you don't necessarily have to fork out for a new sofa to complete your snug living space. Using scatter cushions, chunky throws and warm blankets, you can transform any seating arrangement into an idyllic winter retreat.
2. Lighting
There's nothing relaxing about big, bold lighting. It removes any atmosphere from your home, forcing your eyes wide open. Instead, small and scattered lighting is an essential in a warming winter home. Swap the big ceiling light for scattered lamps, candles and – if you're lucky enough to have one – a glowing fireplace. It's the perfect way to add a subtle, relaxing glow to your home.
3. Colours
By now, we're all well aware of warm and cold colours. Blues and greens are great for summer and spring, hinting at the sea and vast open fields. But for winter, that's just a tad too cold. Fill your home with warm colours like reds and browns. Emphasise natural wooden features, and throw a red tartan blanket on the sofa. It's a bonus if you happen to have red or gold decorations on your Christmas tree too!
4. Warmth
It's hard to talk about cosy homes without mentioning warmth. Already, we've touched upon warm colours and a 'warming' atmosphere. But it's hard to get cosy when your home isn't actually warm itself. So, how can you prepare your home for winter warmth? Here are a few tips on how to reduce heat loss in your home:
Loft insulation
Wall insulation
Keep windows and doors shut whenever possible
Make sure windows and doors are adequately draught-proofed
Optimise your heating using things like radiator foil and blowers on the fireplace.
How can we help?
If you're looking to keep your home warm and cosy this winter, Clearview can help. We provide high-performance secondary glazing for homes and commercial properties to improve heat retention.
With a range of solutions for secondary glazing installation – including heritage properties and DIY secondary glazing kits – we're the ideal solution to keep any property warm this winter. Even better, Clearview systems are covered by a ten-year guarantee. Get a free, no obligation quote today using our online fast quote system.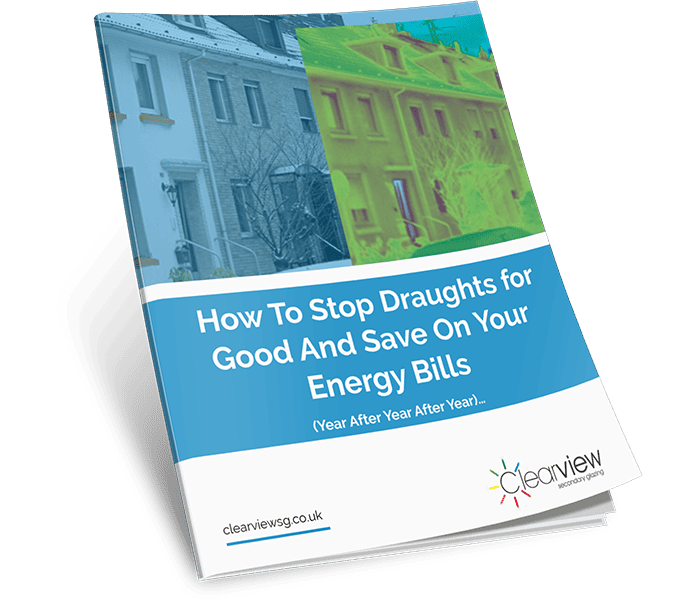 Discover How To Stop Draughts for Good And Save On Your Energy Bills
This free eGuide – written by specialists – explains in simple terms how to improve the thermal efficiency of your windows by 60% and how you can reduce your yearly heating bill by 15%.
Simply enter your name and email below and we will send a free copy straight to your inbox.
Recommended Posts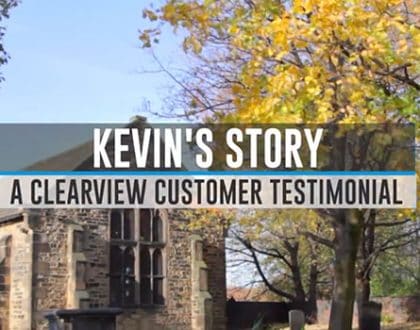 28/01/2018